So I have a treat for you today!! Two posts!!
The Crush of the Week post will be this evening – and this morning I have I fun Guest Post for you – only I'm the Guest!! :)
Michele from The Scrap Shoppe, Tammy from Not Just Paper and Glue, and Malia from Yesterday on Tuesday have teamed up and formed a ginormous Pinterest Master List!!
It's an open link party that you can link your Pinterest account up to – then you can check out everyone else's boards and find even more inspiration. At my last check 952 people have linked up their boards!!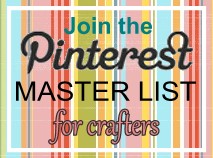 Every week these awesome gals take turns highlighting someone for Pinterest Feature Friday!  I enjoy seeing the features that Michele, Tammy and Malia do  – I feel like I find something new every week!
They have asked me to Guest Post for them this week and choose the person to feature!!
Um – a guest post where I have to spend even more time on Pinterest?? Sign me up!! :)
I checked with my pal Mr. Random and had him pick out someone to feature – and he made a great choice! I found so many great pins in the boards of this weeks Feature!
I'd like to introduce you to Macey from Olivia Renn!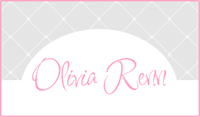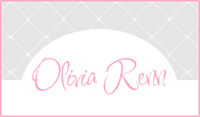 Macey has 23 Boards and 891 Pins! Lots of inspiration there!
Here are a few of her boards that caught my eye!
She has a great board for Gifts – lots of ideas for things to make and cute wrapping too!
Lots of tempting recipes on her Yumm Board!
She also has a great Photography board with tips and ideas for cute family photos!
She has some great pins too of course!!
I love this Colander Light Pendant:
This Scalloped Felt Wreath is Adorable!
How clever is this necktie turned wristlet?!
These Strawberry Cupcakes look perfect for Valentine's Day!!
Lots of Inspiration right?? Make sure you pop over and start following Macey's boards to keep up with all the great ideas she finds!
Macey, make sure you grab the Featured Button!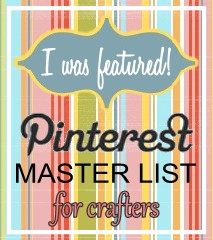 If you haven't linked up to the Pinterest Master List – head right over! It's a great source of Pinterest inspiration!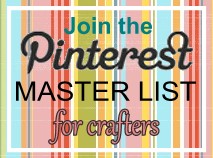 Michele, Tammy,or Malia will feature someone from the party each Friday!
Thanks girls for having me join the fun with Pinterest Feature Friday!! It was such a blast to find all these great pins!