Hi all!
It's my turn for this week's Pinterest Feature!
This week we're featuring Amanda from Watch Out Martha!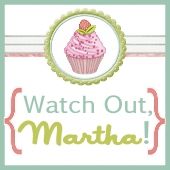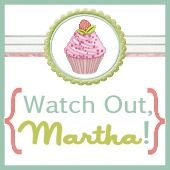 Amanda has 22 boards and  2272 pins!
Let's do some exploring shall we?
Amanda's sewing board has 141 pins!! There is a lot of sewing inspiration there!
She also has a ton of goodies in her Desserts and Sweets board – and that is always inspiring. :)
And her Creative Inspiration board has a whopping 378 pins! I spent forever scrolling through this board!
Here are some of her individual pins that caught my eye . . .
This darling Coffee Date Dress has a free pattern!

Source: BurdaStyle via Amanda on Pinterest
You know I'm all about this Anthro Knockoff Necklace!! Isn't this gorgeous!

Source: Quiet Lion via Amanda on Pinterest
So we're getting close to summer so that means S'mores!! These bars look might tasty!
Also – I LOVE this milk jar!

Source: Endless Simmer via Amanda on Pinterest
Here's a fun tutorial for making coiled coasters or a bowl – this would be fun to do with some vintage fabric!

Source: CraftStylish via Amanda at Pinterest
Thanks for inspiration Amanda!
Please grab a featured button!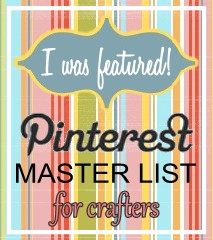 Have you joined the Pinterest Master List yet?
We would love to have you! And, who knows, maybe you will be our next feature!