I have a confession. I do not like dark rooms. I don't find dark rooms to be all cozy with soft lighting and comfortable to relax in. Nope. I want it blazing light. I want every light on, everywhere. It's an issue. I go around turning on lights and Doug goes around turning them off. It's a kind of game and the power bill is the mediator. :)
This is especially true in my sewing room. Because really – who wants to sew in the dark? NO one. The more light, the cuter your projects. It's a rule or something. So I'm super excited about my new sewing table OttLite! I'm sharing all the things I love about it – and I'm having a giveaway so a lucky winner can experience the awesomeness too!
My new light is the OttLite Extra Wide LED Table Clamp Lamp. Let me tell you – if you love a lot of light, you are going to love this lamp!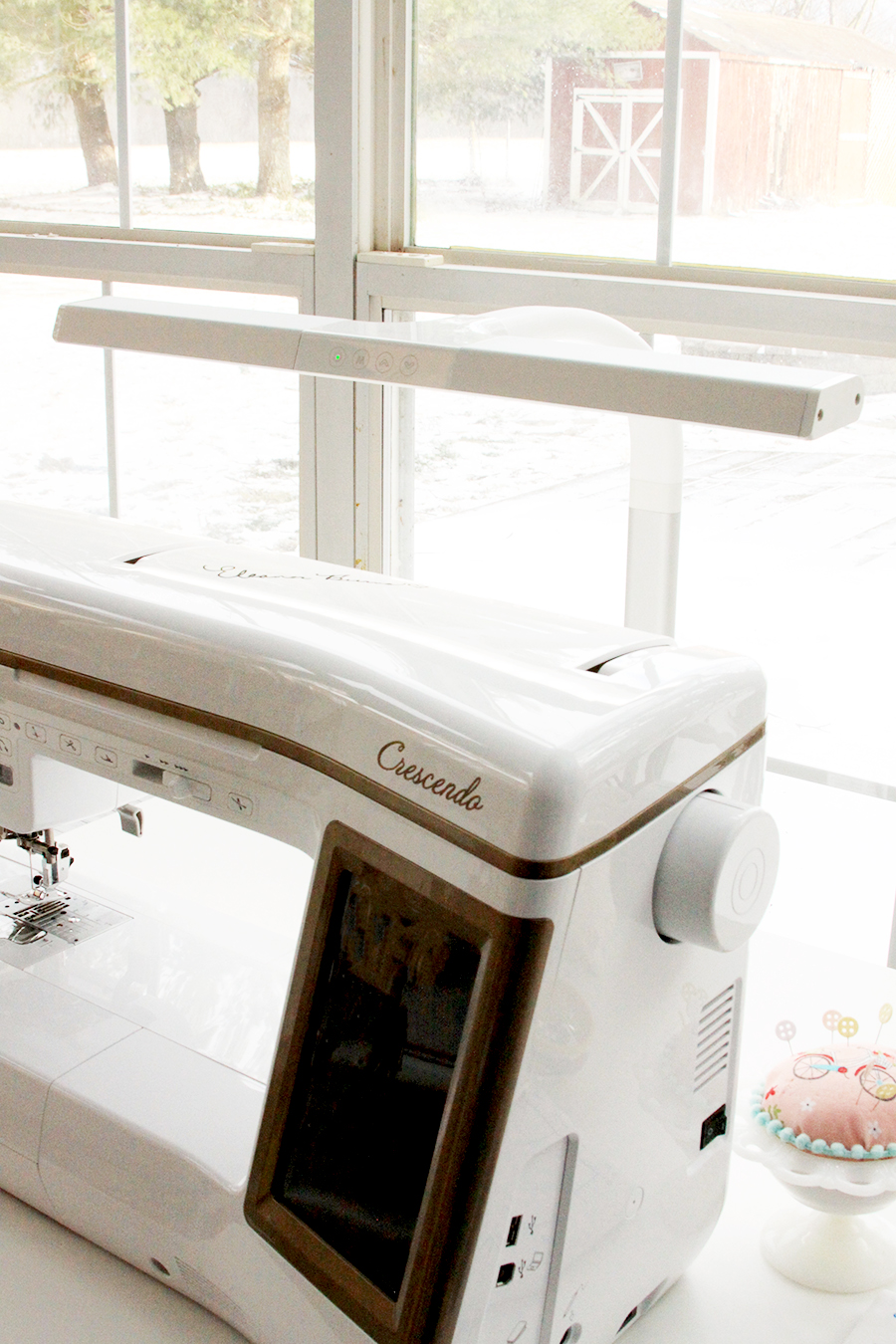 It is a table clamp lamp so it clamps right to the back of your work table. The clamp is adjustable so it will fit almost any size table. I love that it shines light on the work space without taking up table space! Look how narrow the clamp is – even if your table is against the wall it should fit!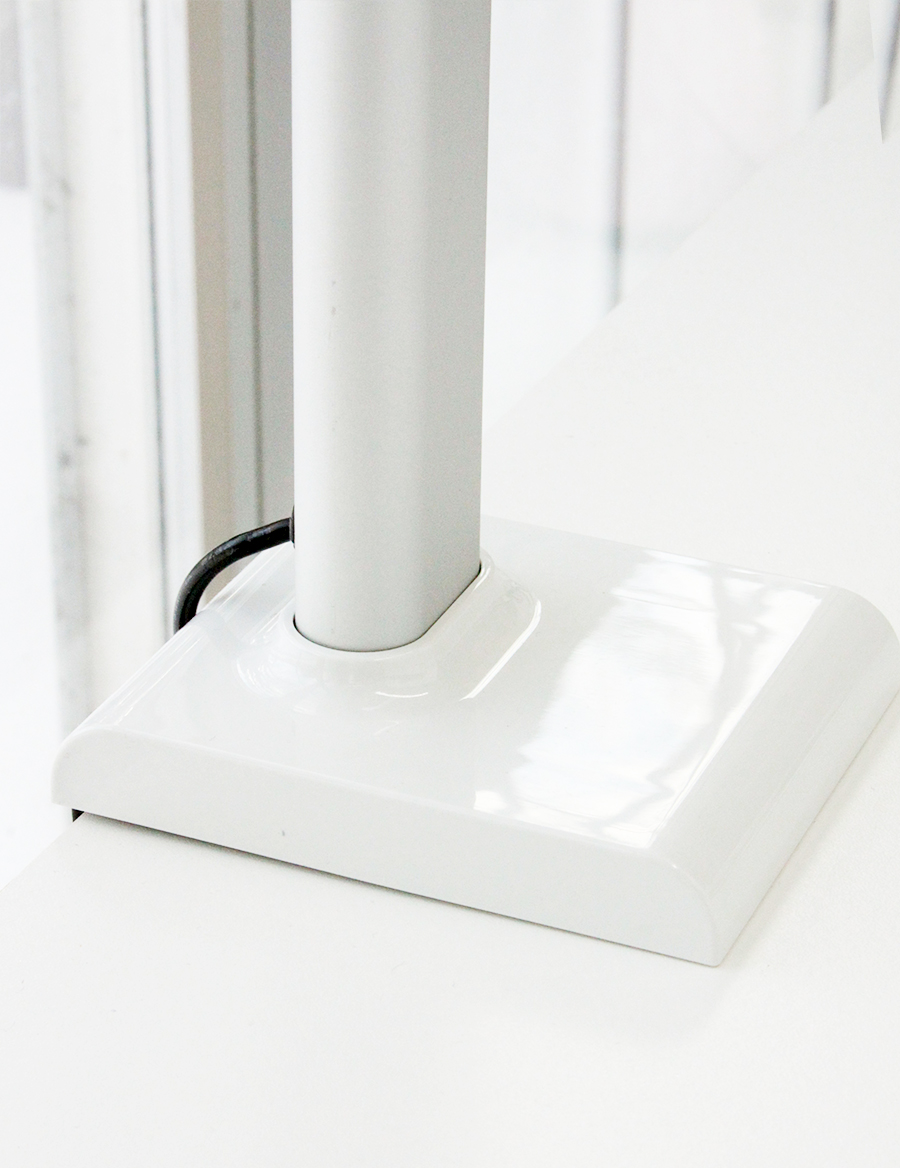 The neck of the lamp is adjustable but it's not one of those adjustable lamps that feels loose. It's a smooth flexible adjustment that goes from 16″ tall to 24.75″ tall. Such a great range! You can tilt the lamp too so if you need light to the left or the right it's an easy adjustment.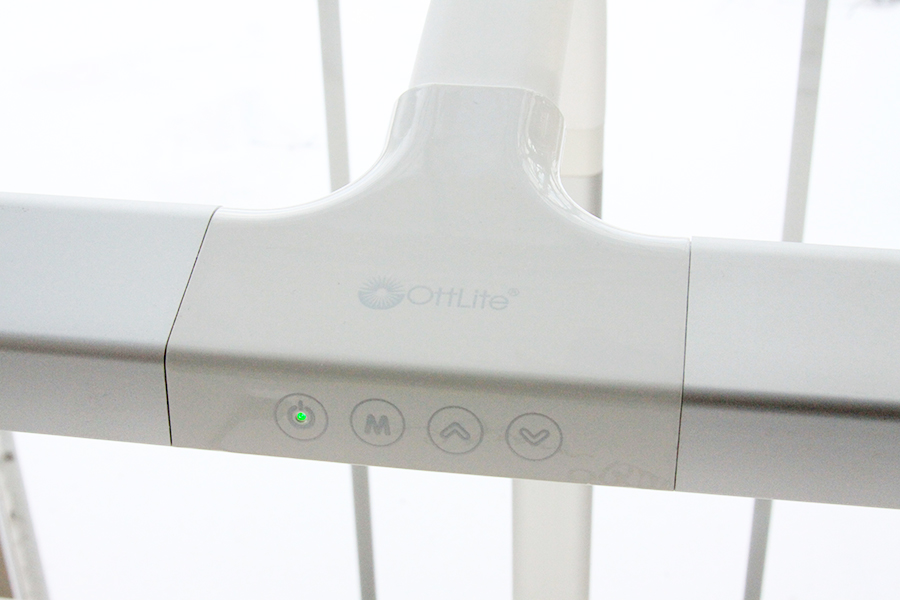 The light shade is 19 1/2″ wide. Hellllloooo light. It also has three color settings and 5 brightness levels. I like to keep it on the cool white setting and then adjust the brightness as the day gets darker. This is especially great during winter when we lose our light outside so early!
Another cool aspect is the shade of the bulb. This isn't for everyone, but if you are a blogger, take product photos or just like to take pretty photos of your work, the shade almost makes the light function like a photograpy lamp. So you can get bright white light for photos with no glare or harsh shadows!
You can find out more details on the lamp on the OttLite Website!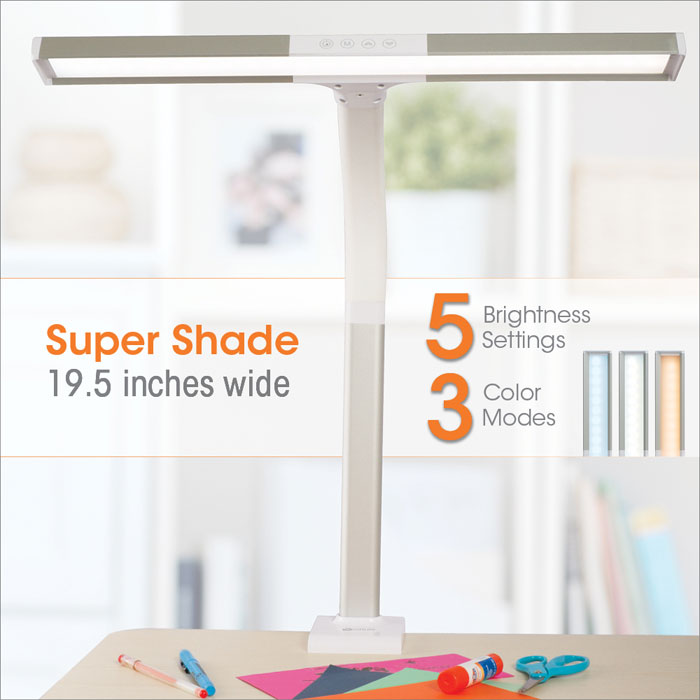 Wouldn't this be great for so many things? Sewing, embroidery, painting, crafting, even just working at a desk! I think you would love it!
I'm partnering with OttLite to give away a fabulous Extra Wide Lamp to one of you! Enter on the Rafflecopter below – good luck!
(Giveaway is open to US residents 18 years or older. (due to international shipping costs. Sorry!)