I just adore sewing with holiday fabric collections, especially Halloween and Christmas fabrics. I'm super excited to share my Halloween Haunted Adventure Fabrics Coming Soon!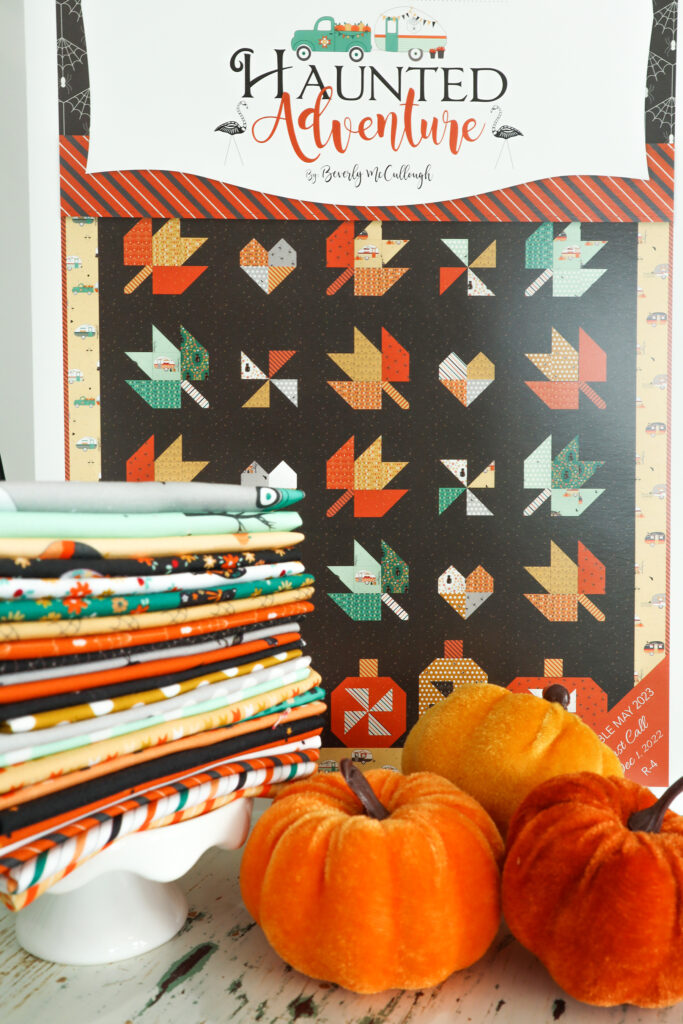 Haunted Adventure is my new Halloween Collection, arriving in stores in May 2023. I love sewing with softer colors for Halloween so I designed this collection to have traditional orange, gold and black, but I also included a few shades of green prints. I love how these brighten up the collection!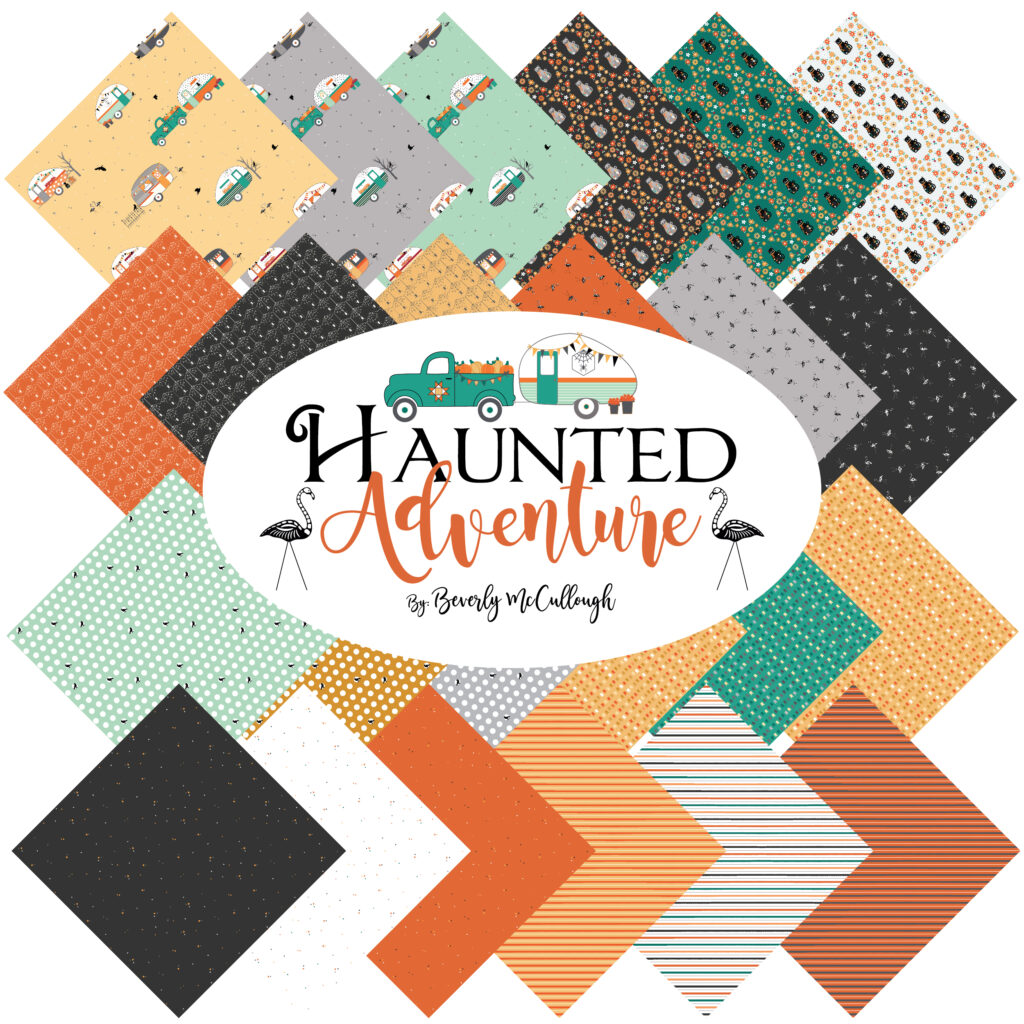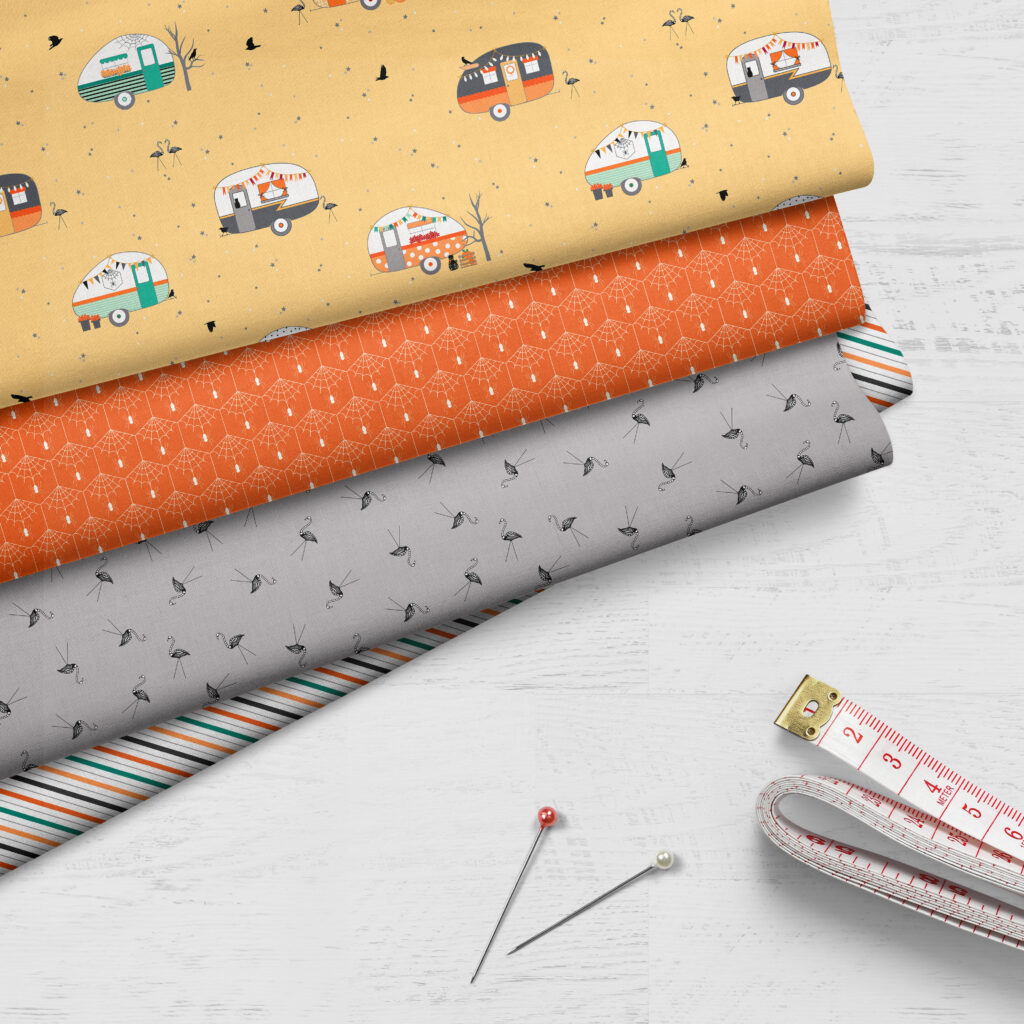 There are sweet campers in the collection, scattered around a little haunted trailer park full of skeleton flamingos and crows. There are fun supporting prints, including spiderwebs, more flamingos, black kitties, stars, stripes, and more.
I can't wait to see what projects you make up with this collection!
Haunted Adventure Fabrics Coming Soon!
To help you out with your Halloween sewing, I've designed several patterns to coordinate with this collection.
The first quilt is called Spooky Lane! It's almost a row quilt, with cute elements like cats, bats, and haunted houses, and it is fat quarter friendly. We'll be doing a sew along with this quilt that kicks off at the end of June!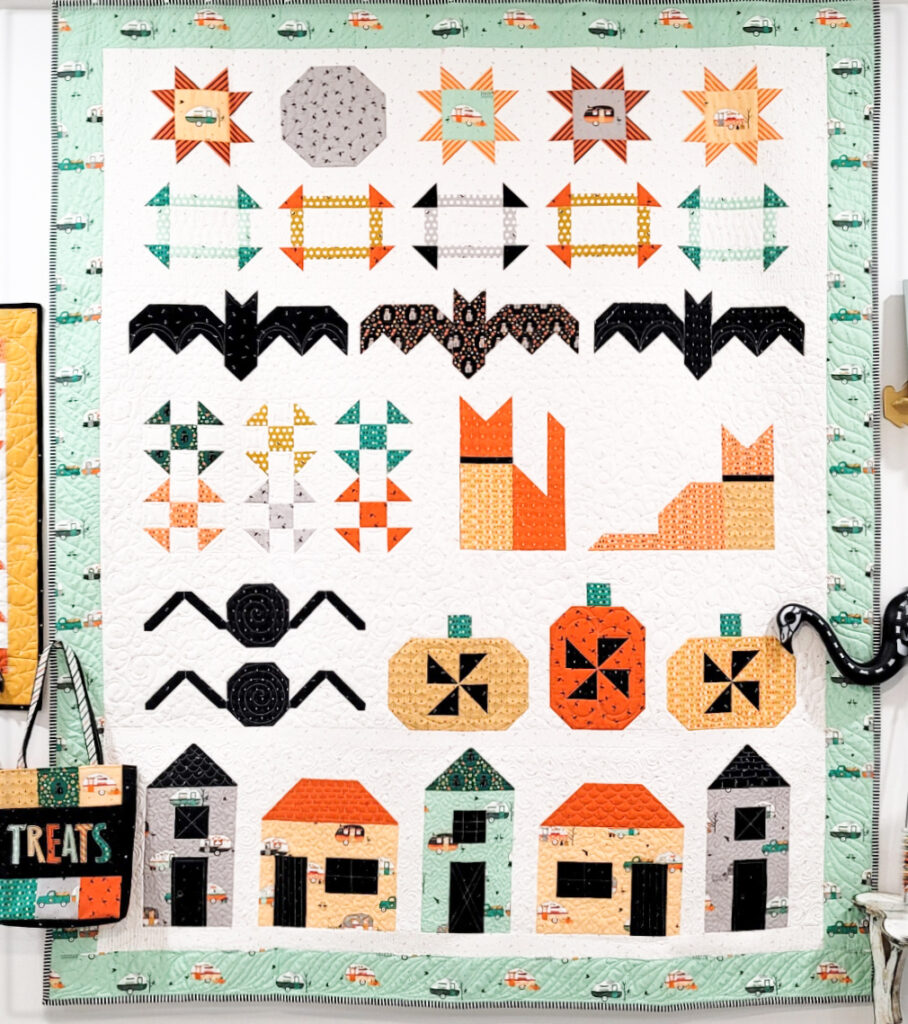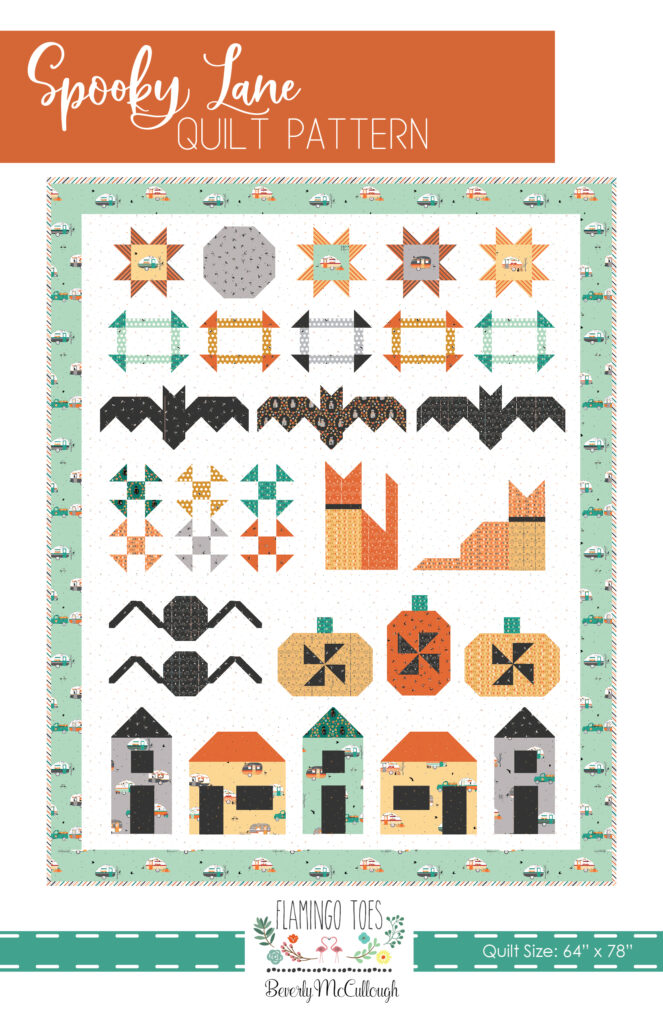 The Apple Cider quilt looks so fun in Haunted Adventure! It has quarter-dresden blocks to really show off the prints! It is fat quarter friendly too! For virtual market, I made a mini from the center of the quilt – I love that option too!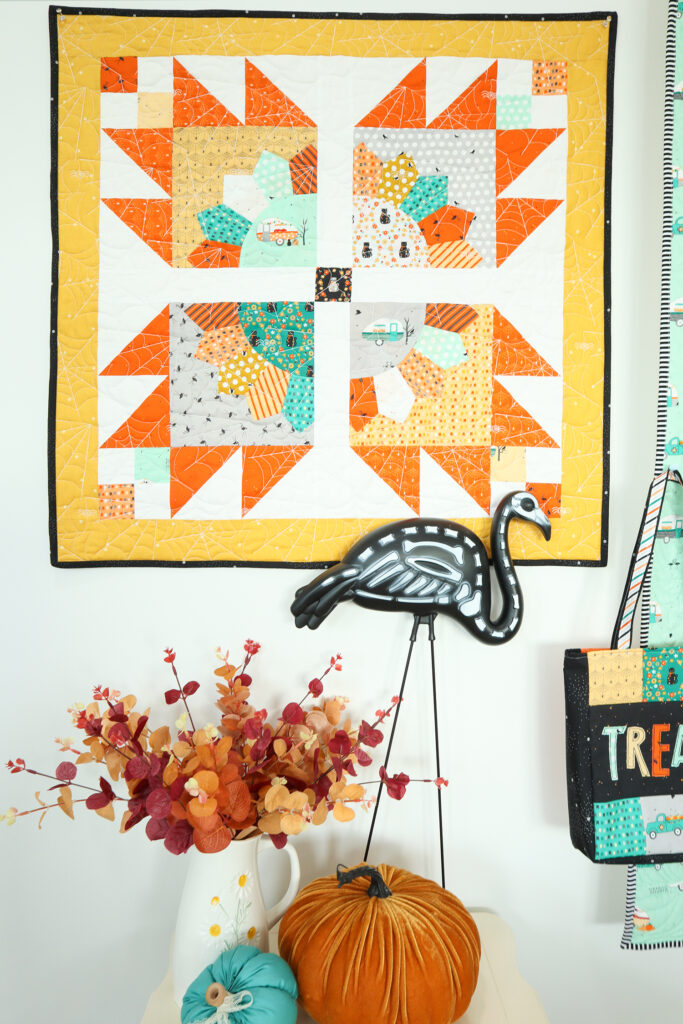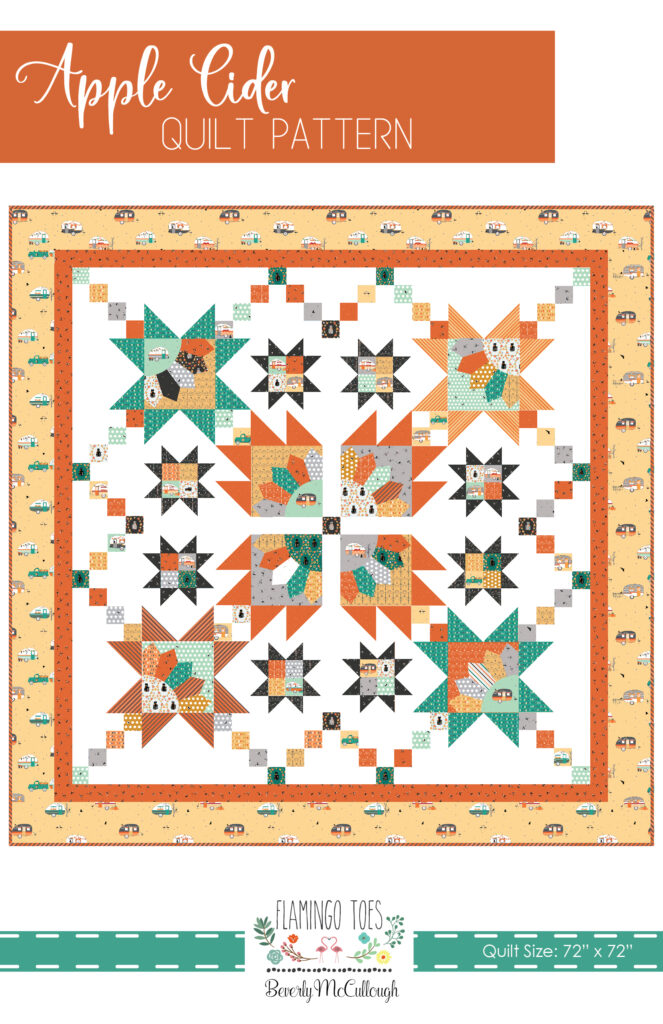 The Falling in Love pattern is also fat quarter friendly and is made up of leaves and hearts, all falling to some sweet pumpkins. I love the dark background as well – it really helps the prints to stand out.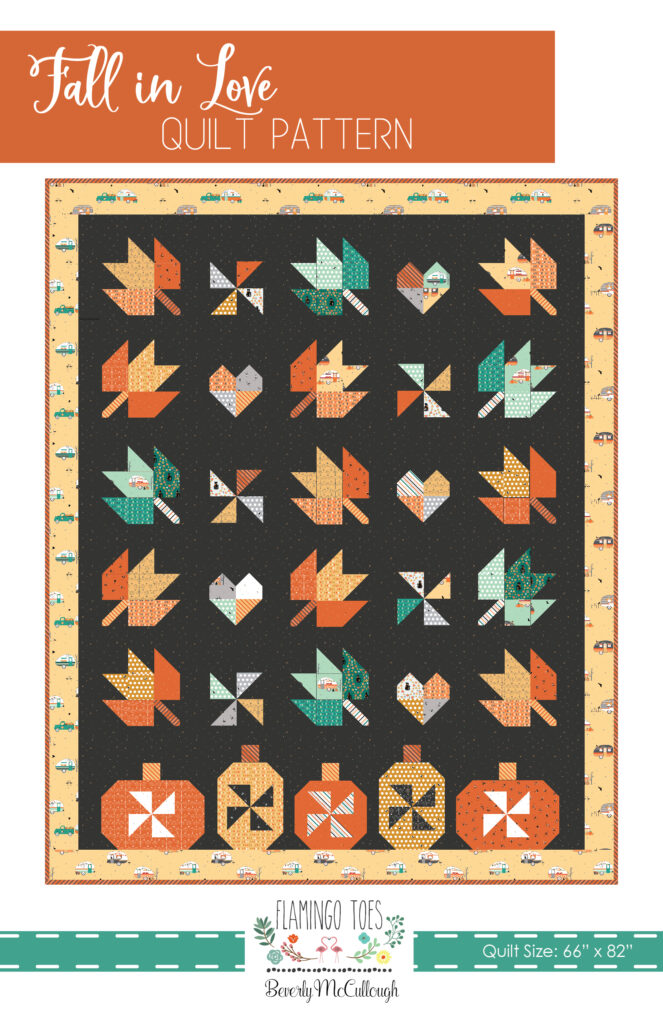 I also made up a Treat Bag! This is a fast and fun little bag and I'll be sharing this as a free tutorial on my blog when Haunted Adventure releases!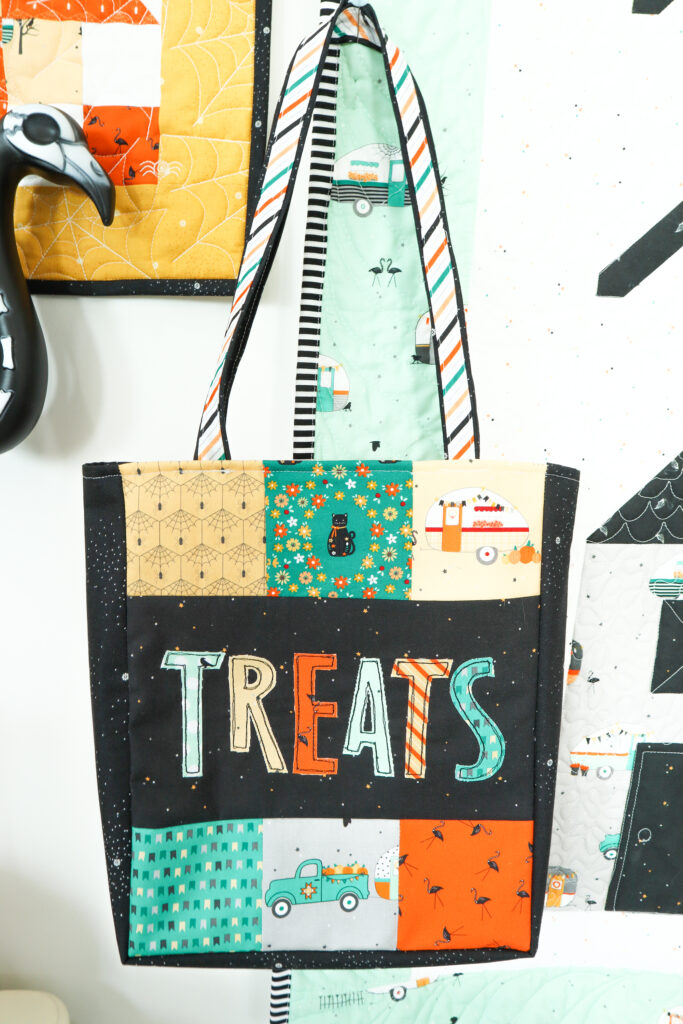 I can't wait to show it to you! You can view the Storyboard for the collection here.