This post is a partnership with Plaid. All opinions are my own. ;)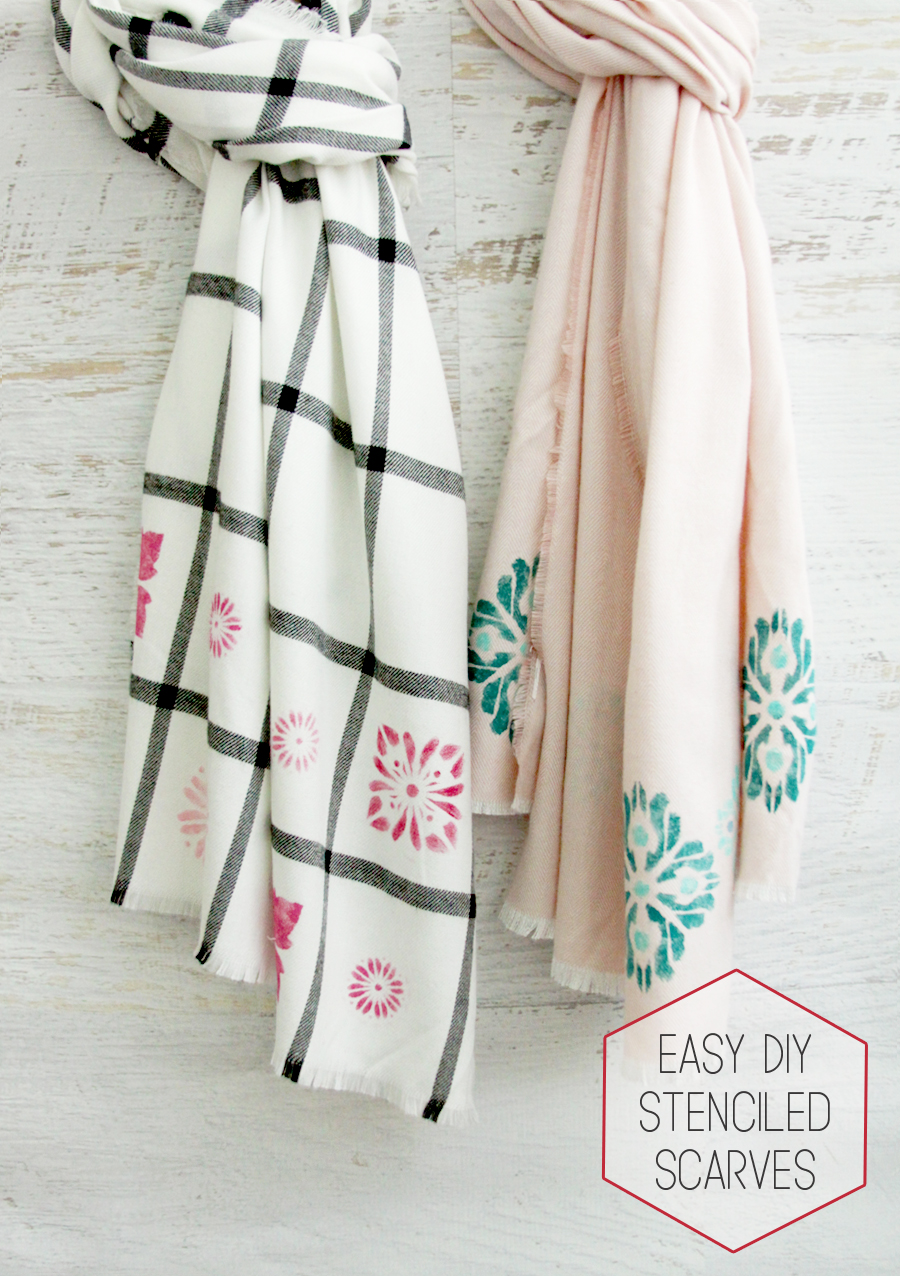 I am so ready for it to cool off so it can be scarf season again! Scarves are one of my very favorite accessories – they can make a simple top and jeans look so cute and put together. Last week I made up these Easy DIY Stenciled Scarves and I love how they turned out – I think they'll be perfect for dressing up some of my favorite outfits!
I found these inexpensive scarves at Walmart and dressed them using some new FolkArt® Stencils from Michaels – there are really great new designs that you can mix and match in your projects.
I used a combination of designs on this black and white scarf – I thought the grid worked perfectly for the little designs and the Ikat stencil looks so fun on this blush pink scarf!
These were so easy to do and you can really have a lot of fun with different stencil and color combinations! Here's what you'll need:
Materials:
Decide on your colors and layout choices before you get started. The stencils are so easy to use, just lay them over the area and brush the paint on carefully.
The scarves I chose had a slight brushed fabric feel to them so a traditional stenciling didn't work – I ended up using more of a dabbing/pouncing method to apply the paint so I wasn't brushing up a lot of the fibers.
Continue painting until you have your design the way you want it.
I just had the thought – wouldn't these look cute with some embroidery outlines too??
For the blush pink scarf I used a combination of colors with the Ikat stencil – there are some really fun details with this one so you can play with your designs a bit.
You can add as many colors as you like – I did two of the smaller motifs in the corners with a combination of blues and teals.
The drying time on the FolkArt Multi-Surface paint is really fast so you can layer your stencils and keep painting right away. You can have a cute scarf or two painted up in hardly any time at all!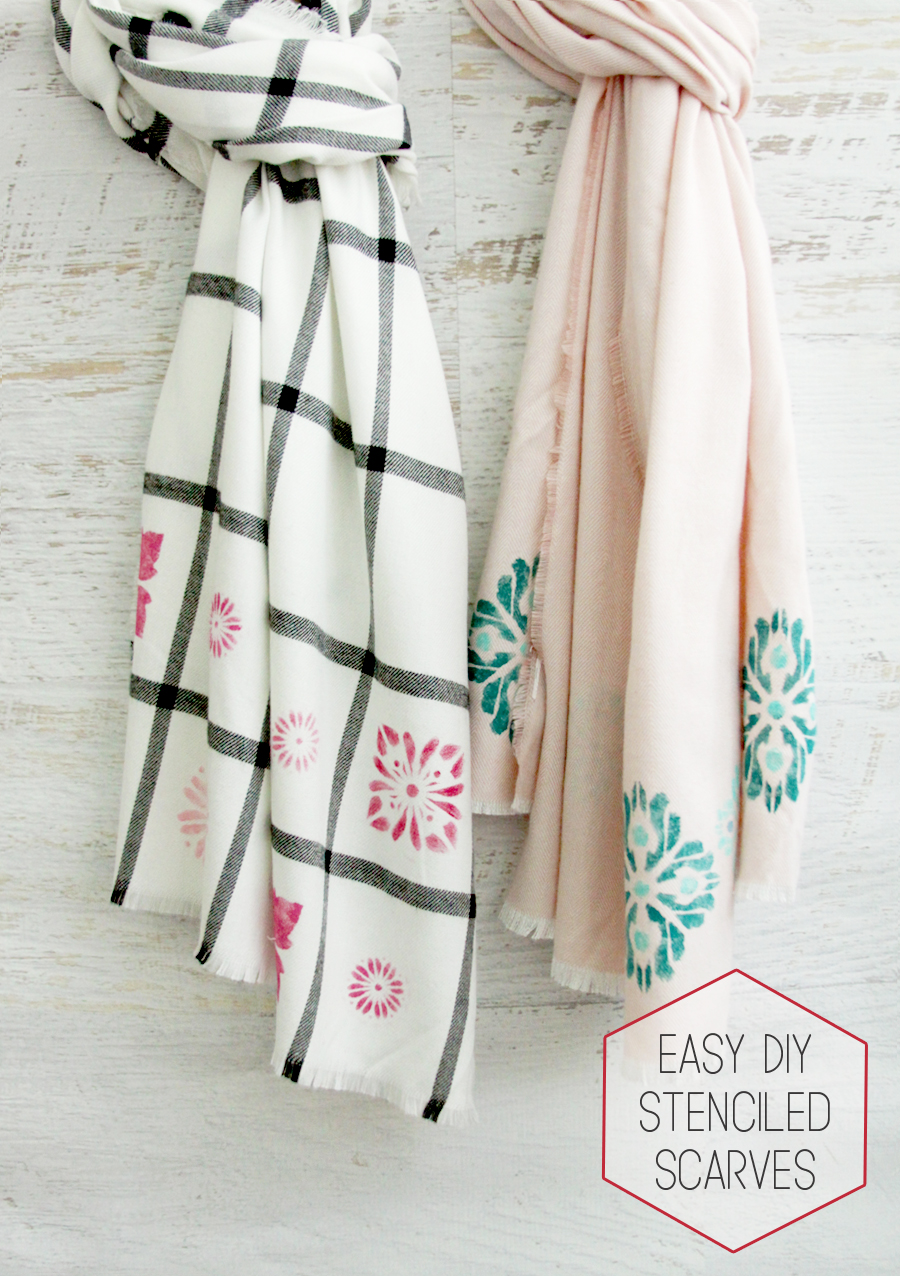 You can find these new FolkArt stencils at Michaels – plus all the Multi-Surface paints and brushes!
You can find lots more inspiration from Plaid on Facebook, Pinterest and Instagram!