We are just around the corner from our next fun quilt to sew up together! The Daisy a Day Quilt Along is Coming Soon!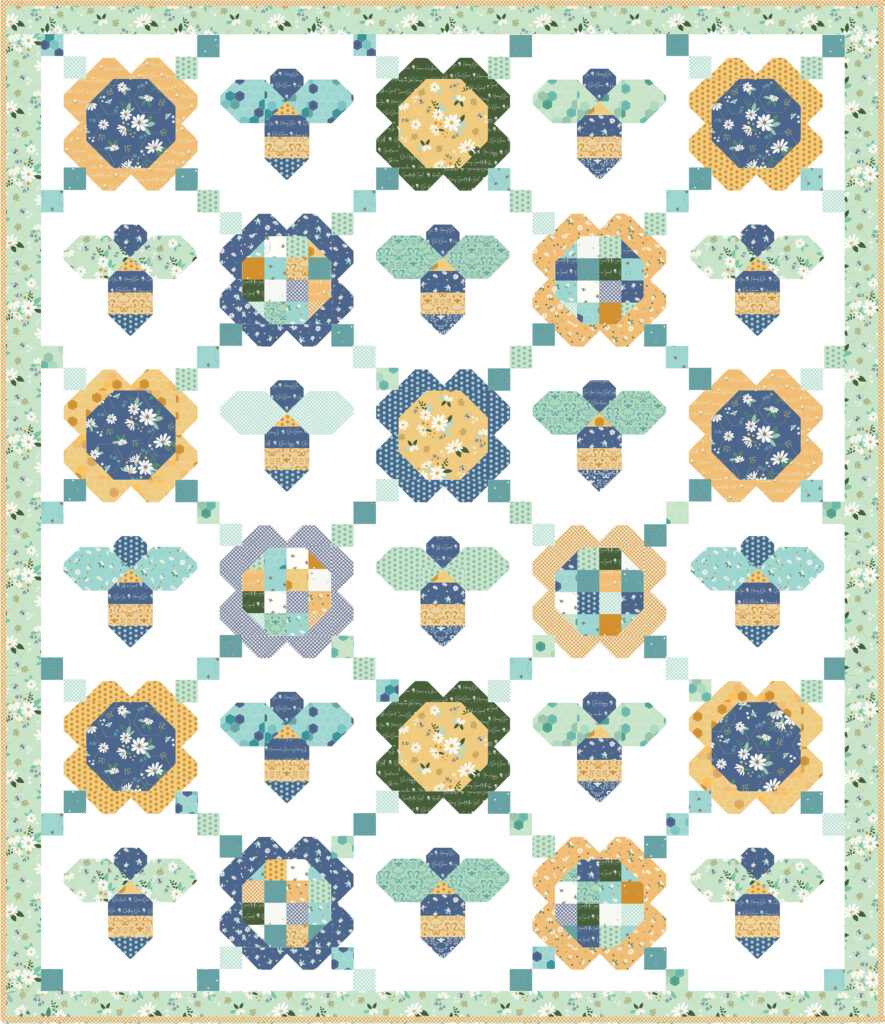 This quilt is going to be so fun to make! I've made up this quilt in Daisy Fields fabrics – it is in stores now! I would LOVE for you to sew along with Daisy Fields, but if you can't or want to use something else, I'd love for you to sew along with us anyway!
Here is the schedule for the sew along – everything kicks off on Monday, Sept 26!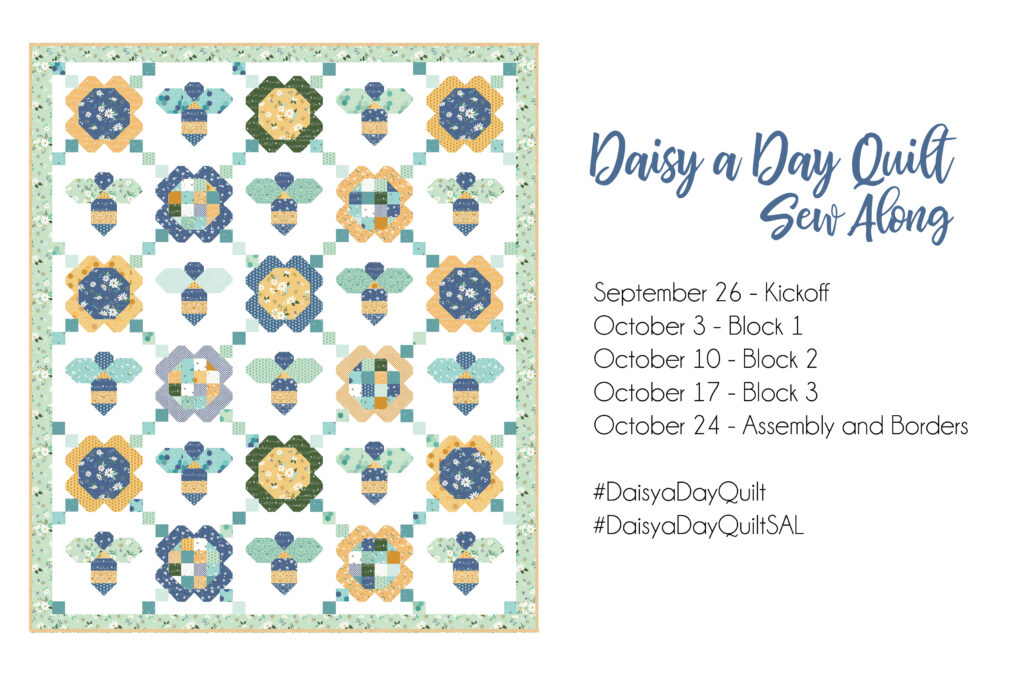 This is the perfect quilt to make up before the business of the holidays! Every week I'll be doing a live tutorial of the block of the week on YouTube and in my Facebook group. The videos will start at 2 pm CT on Mondays and will be available for you to watch any time later.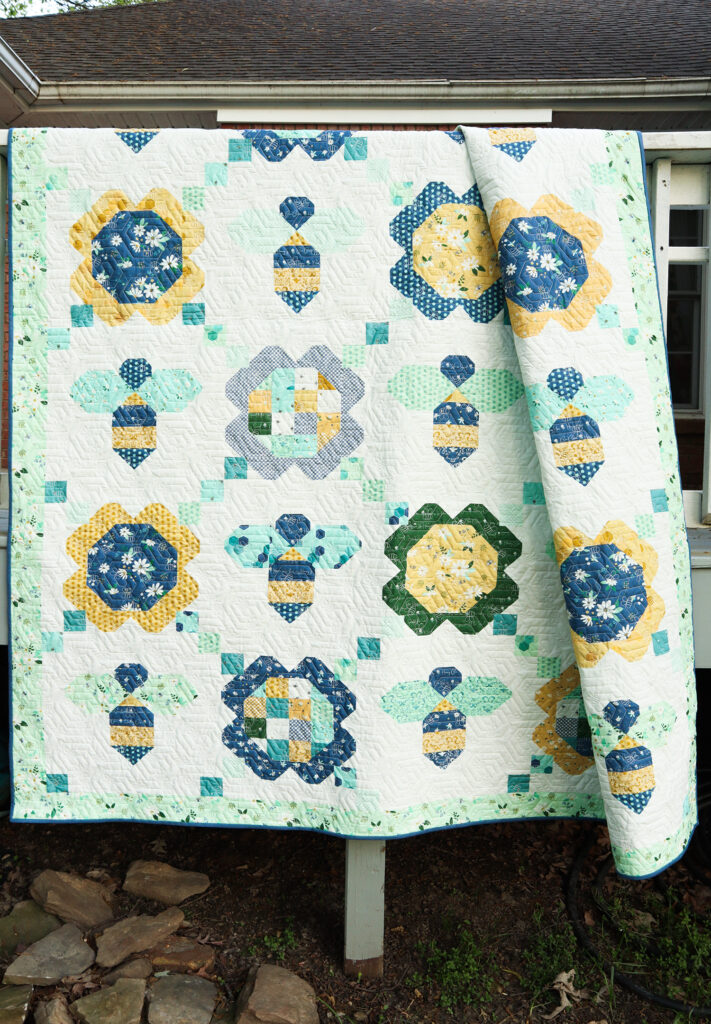 We will have so much fun sewing up these Daisy and Bee blocks! The quilt has three blocks – one bee and two different daisies. It makes the quilt go together really quickly!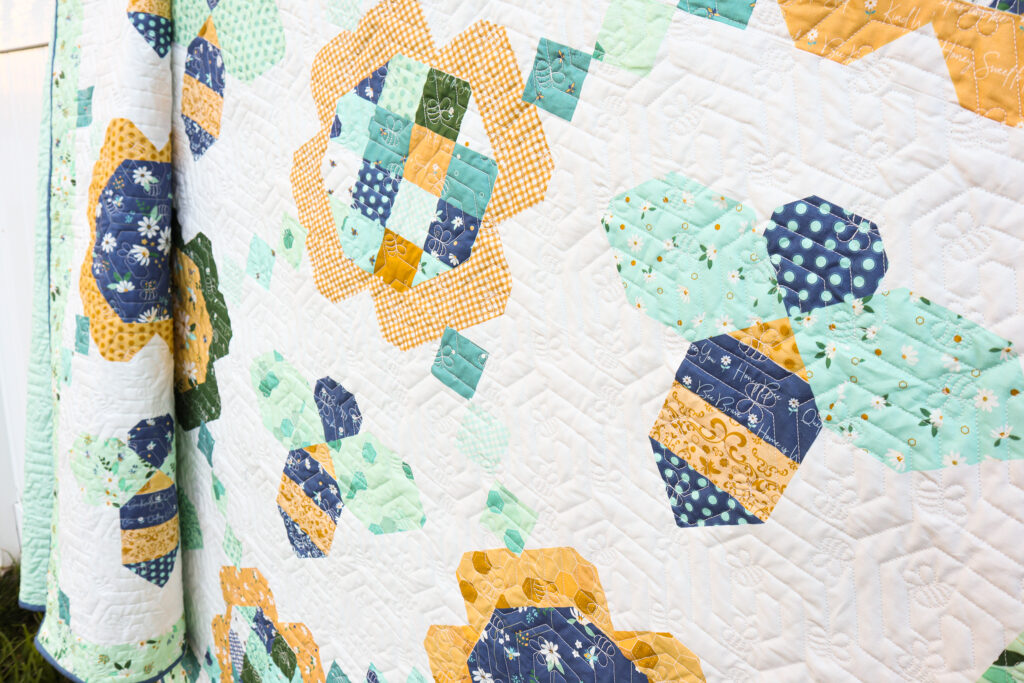 Daisy a Day Quilt Along Coming Soon
If you want to pick up a Daisy a Day kit or use Daisy Fields fabrics, I have a list of shops carrying the fabrics.
You can find both the PDF and Paper versions of the pattern in my shop!
I can't wait to start sewing up this quilt with you! Are you joining us for the sew along?