Happy Friday all!! I hope you have had a Faaaabulous Week!
It's time to check out the features from last week's Think Pink party!
This Diamond baby quilt from Alexis at Persia Lou is so gorgeous! I love the colors in it – in fact the whole nursery is just adorable.
I really want to make Wide Leg Pants like these that Liz from Simple Simon linked up. They look so comfortable and pretty – all at the same time!
I love Galettes – they feel like pies for cheaters. I am all about that when it comes to pie baking. It frightens me. So I can't wait to give this Strawberry and Raspberry Galette from Annie at Annie's Noms a try!
This Vintage Book Bunting from Susan at Sugar Beans makes my vintage-loving heart go pitter patter! What a sweet little decoration to add to any display!
Serious cuteness here – check out these Baby Leg Warmers from Kelsey at Poofy Cheeks! They are super fast and easy to do too!
Pumpkin Cookies with Chocolate Chips? Yes please! Head over to visit Keri from Shaken Together for the yummy recipe!
Back when my kids were little, we made them their own photo albums, full of photos of family and friends. They spent hours looking through those mini albums – over and over!
I like this fun idea from Rebekah at Somewhere in the Middle even better! She's turned family photos into this adorable Personalized Memory Game! Isn't that super smart?
Toni from Sugar Tart Crafts made up this adorable Shoreline Dress for her daughter! I love the little bow detail and the stripes. Super cute!
Everything that Marissa from Rae Gun Ramblings makes is so cute! This sweatshirt refashion is no exception!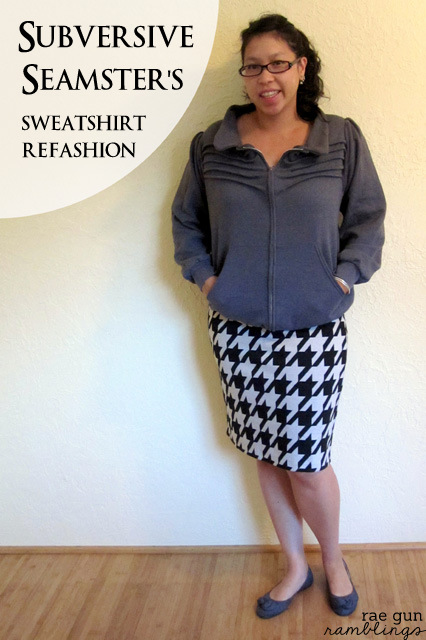 And lastly, because I like to scare Mr. F.T. into thinking I'm a crazy cat lady (and I'm not. At. All.) I had to show off this Free Cat Printable from Allons-y Kimberly.
Plus it's awesome.
Such great projects again this week you guys!
If you were featured and would like a button, you can get one here and show it off!
I don't have any weird searches for you – nobody was weird this week. It's a shame. So I thought I'd leave you with some funny pins I found!
And a last one that is very appropriate because I do it all the time!
Have a great weekend!