Happy Friday all! I hope you've had a fabulous week! It's time to check out the features from last week's Think Pink Sunday party!
This No Sew Table Runner from Amy at Homey Oh My is so cute! And fast and easy to do! With all the holidays coming up this would be a great tutorial to make up runners for all your different entertainments!
I'm all for making up these Sweet and Nutty Pumpkin Cupcakes soon – don't they look amazing? Becky at the Sugar and Spice Gals has the recipe for us!
Um – dying over how awesome this Vintage Book Organizer is from Amanda at Kaleidoscope of Colors! All the details – and the handles – and the adorableness! I love it.
I love this Felt and Suede clutch from Jen at Eat. Sleep. Make! The suede detailing is so pretty and eye-catching!
I adore this Book Page Banner from Michele at The Scrap Shoppe! It's such a cute pennant and you don't even need your own book pages! Fabulous.
This Framed Halloween Art from The Pin Junkie is so spooky and fun. I love the silhouettes she used!
You have to head over to Kammy's Korner and check out the before on this fabulous Coffee Console she did! It looks so darling and I love all her little details on it!
Julie from Tastes of LizzyT has done it again with these White Chocolate M&M Cookie Bars! Yumm. I need to live closer to these talented ladies I think – I'm sure they could use another recipe taste tester. . .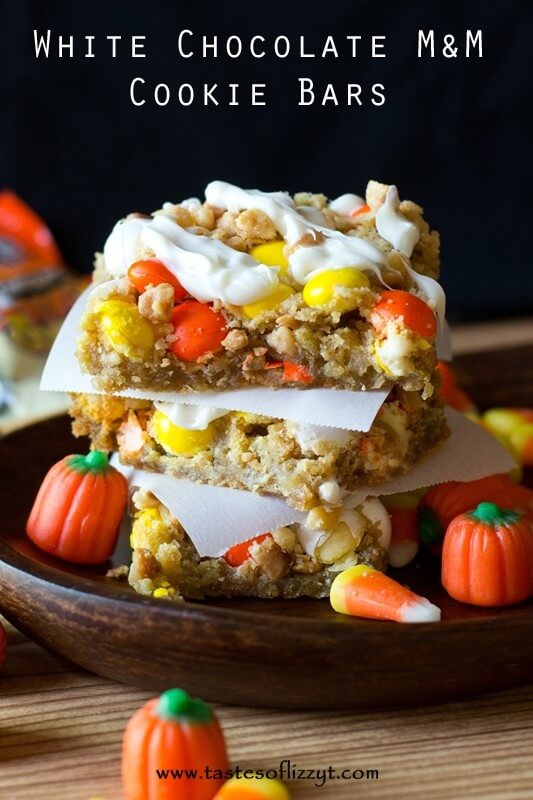 I adore using Crochet Dishcloths – they are my favorite! These from Elena at The Silberez Life are such pretty colors and they use a really basic stitch too! These would make fun gifts too!
Danielle from Busy Mom's Helper made this DIY Backpack Center – how awesome is this? I love how organized everything is!
The Dry Erase frames are pretty genius too – perfect for writing notes and reminders!
Thank you so much for linking up!
If you were featured and would like a button, you can grab one here to show off!
I hope you have a fabulous weekend! Saturday is the SoCal Social and so we'll be having tons of fun in downtown Orange, CA! You can follow me on Instagram to see all the fun – and follow the hashtag #socalsocial to see what everyone is doing!