Hello!! It's time to check out all the features from last week's Think Pink Sunday!
I love this West Elm Jewelry Box knockoff from Brittany at Confessions of a Secret Crafter! It is so colorful and fun.
Carolyn from Homework has such a classic style – everything she makes is gorgeous. This White and Gold Painted Pot is no exception – it looks like something you'd get a high priced boutique!
I think maybe Susan from Sugar Beans and I were sisters separated at birth or something. Everything she makes I want. Like really want. Take a look at this DIY Kindle Cover she made. I don't even have a kindle, but I feel strongly that I need to make one of these.
This DIY Leather Necklace from Steph at Crafting in the Rain is so cute and looks easy to make! I think I might gather up the supplies to make these at my next Pinterest Party – they are so sweet!
Gina from Kleinworth and Co. shared these yummy Peanut Butter Nutella Cookies this week. Having recently become addicted to Reese's, I am all for this flavor combo.
This Rainbow Bright Infinity Scarf from Jamie at Scattered Thoughts of a Crafty Mom is so pretty. It looks like it would crochet up pretty quickly too!
How cute is this DIY State Pillow from Michelle at Michelle Lea Designs? I love the little button in the middle of the state!
Um. Good heavens this S'more Ice Cream Sundae from Lou Lou Girls looks amazing! I need it in my life.
These Polka Dot Hat Boxes from Melissa at The Polka Dot Chair are super cute! I love storage that is just as pretty as it is functional.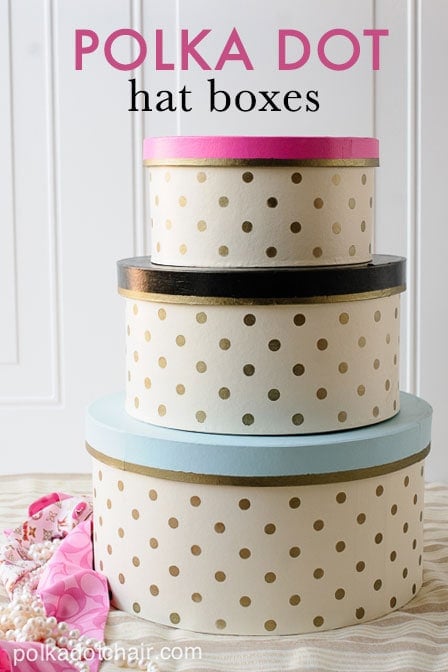 I'm pretty much all about bunting, all the time, so this Easter Basket Bunting from Kristi at The Speckled Dog makes me so happy! I want to add buntings to all my baskets now.
With Mother's Day just around the corner, it's time to start thinking of handmade gifts! This DIY Ruffle Tote from Dolly at Dolly Creates is a great gift idea and it's so pretty and feminine!
Keri from Shaken Together shared this super sweet Layered Paper Spring Banner this week. She has a great detailed tutorial too so we can make our own!
Ok wow – seriously you guys are crazy talented. Thank you so much for linking up every week!!