Hello friends!! I hope you've been having a fabulous week!
We have some super fun features today from last week's party – you're going to love them!
Ok – can the Uncommon girls do anything NOT awesome? I don't think so. Seriously. This Zipper Pathway is so perfect. Think my landlord would care if I ripped up his patio to do this? Maybe so.
Amanda from Jedi Craft Girl (hello cute blog name!) made up this darling Vintage Tea Towel Pillow! This is sooooo perfect for me. I would be happy to babysit it for you for the summer Amanda. :)
I'm in love with these little Thrift Store finds Turned Treasures from Thalita at The Learner Observer. That little mouse would be so cute as a ring holder!
Need a last minute card to go with your gift for Mother's Day? Mique from 30 Handmade Days has you covered!
(I totally would use this one – but she has a sweet version too if that's more your style. ;)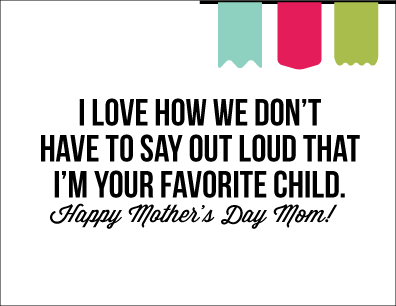 These Mini Blackberry Cheesecakes from Michele at The Scrap Shoppe are calling my name. They look amazing!!
This West Elm Scrappy Knockoff Art from Chelsea at Making Home Base is so cute and fun. You could easily customize it for your decor too!
PS – I was so lucky to meet Chelsea and her baby (quite possibly the prettiest child on earth) last weekend at the QBM! It was so fun to meet her in person!
I adore this idea for an Adjustable Class Ring from Rena at Jewelry Making Journal!! It's so creative and wayyyy more affordable than a regular class ring! You could make them up for all of your graduate's friends too!
These Buffet Pancake Dippers from Sheryl at Lady Behind the Curtain are so creative and fun! I need to have a brunch party I think!
I had to debate back and forth to decide which of the two projects to feature that Eat. Sleep. Make linked up this week. I ended up picking the awesomeness that is their Faux Stamped Necklaces! So fun. And creative. And speaking of creative – you should go check out their Artsy Mini Tote too. Love.
If you were featured this week and would like a button, you can snag one here!
No weird searches again this week – things are a little crazy around here. But they will be back next week for sure!!