Happy Late Valentine's Day!! I hope you've had a fun day!
Here are some fabulous features from last week's Think Pink Sunday!
Ok – pretty much dying over this Diamond Tufted Dining bench from  Jenny at Birds and Soap! LOVE! You have to click over – she made it bench and all!
I'm pretty sure that McKenzie from Girl Loves Glam made these little Funfetti Cool Whip cookies just for me. Or maybe not. Either way they look super yummy!
I love everything about this Shabby Chic little girls room from Kammy at Kammy's Korner. You really need to head over and check out the rest of the room. It's so darling.
This Homemade Strawberry Frosty from Michele at The Scrap Shoppe sounds so good! It's almost strawberry time here – this is going to be one of the first things I make!
Melly from Melly Sews made this super cute High-Low Top based on a ModCloth top! I love those three-quarter sleeves – fun and casual but soo sweet!
How cute are these Shoe Flowers from Emmy at Emmy Loves? These would be so fun to dress up some flats for spring!
I adore the Princess and the Pea story – so I just had to show off this adorable Princess and the Pea set from Rebekah at Somewhere in the Middle. I love it!
This Mason Jar Chandelier from Marty and Tim at Marty's Musings is amazing! It is such a fabulous transformation!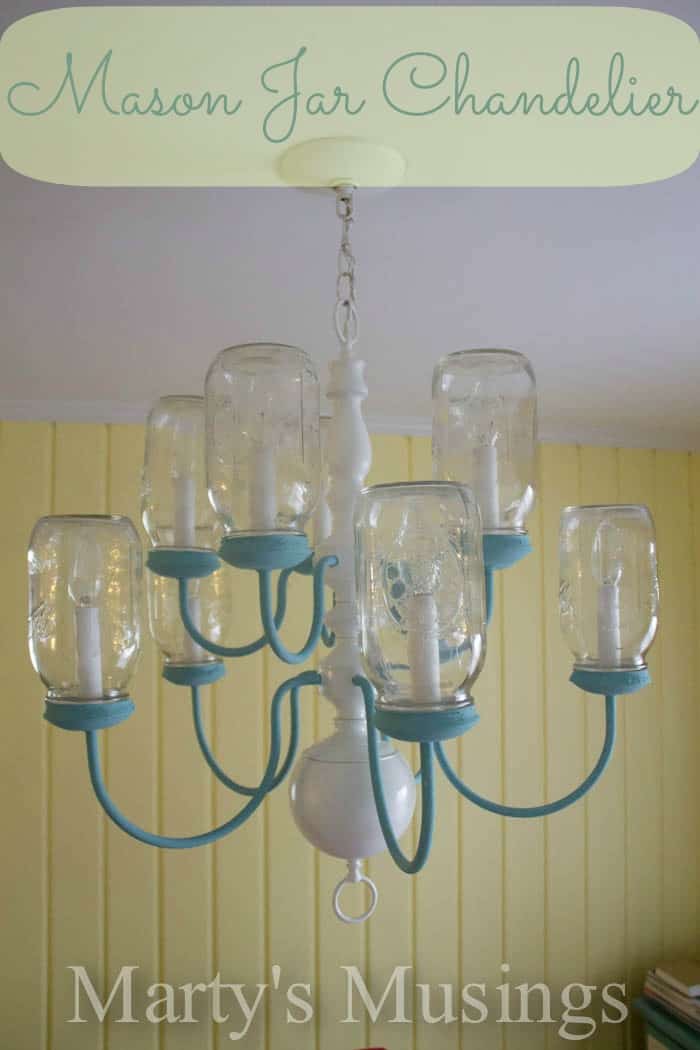 Jodi from Meaningful Mama made up these Key Lime Shooters! I love tiny desserts. You don't feel so guilty when you eat 10.
Yay! You guys are awesome!! Thanks so much for linking up!
If you would like to show off your awesomeness with a featured button – here you go!
Now – onto some Weird Searches!!
First off – we had someone looking for "how to make spy cam". 1. I'm sure they were thrilled to end up here. 2. Can I get those instructions? I have some cats that I need to keep an eye on. That Kato is a stinker.
Next up we had a search for "two adorable teacups stacked on top of each other, one blue and one pink" Well shoot. I actually have two teacups stacked on top of each other! The blue one is adorable, but the pink one is only mildly cute. Too bad.
Last up was a search for "clothes hanging sideways". Oooooh. I do that. I call it "not folding my laundry and laying it in piles on my bed". But I'm totally telling Mr. F.T. that I'm just hanging them sideways from now on. Score.