Happy Friday!!!
It's time for all the fun features from Think Pink Sunday!
First up we have this darling Rainbow Ruffle skirt from Kyla at Funky Polkadot Giraffe!
This is just so bright and cheery and perfect for summer!
Ok – I am all up for anything with goat cheese – and this Blackberry Goat Cheese Tart from What's Up Cupcake? looks amazing!!
And goat cheese and blackberries – those are good for you right? So this is actually super healthy. Yeah. That's what I thought too.
Natalie from Johnny in a Dress (who maybe one of the cutest people on the planet. Ever.) just did a great Master Bedroom Redo!
It's so cheery – bright colors and great prints. Go check out all the fun extras!
Jenn from Rook No. 17 linked up Four Creative Cakes to make for Summer!! These are all her recipes and they look so fun!
I think my favorite is the sno cone cakes – those are just so fabulous.
Speaking of summer – how fun is this Denim Flag Wreath from Kim at Made in a Day?!
I LOVE the way she used denim for the side of the wreath – that is so cute!
Melissa from Melly Sews created this super cute sundress! I love the fabrics she chose and that you can belt it or not!
Melissa is having a super awesome Sundress series right now too – tons of guest bloggers (hint hint) sharing fabulous sundresses every day!
Last up is soooo on my to-do list! Amanda from The Little Giggler made pastel jeans – from blue jeans!!
Eek! I want to do this so bad!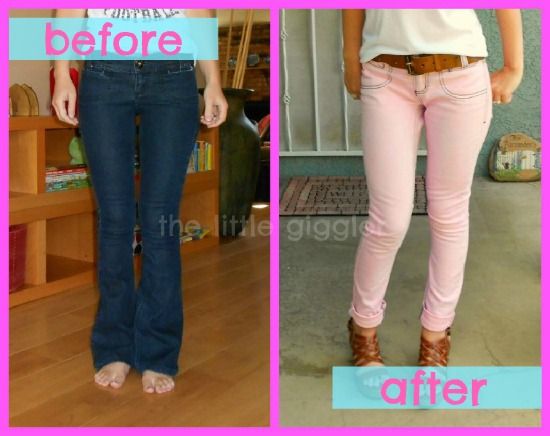 So were those awesome features or what?
If you'd like to grab a button – they are here! Grab one and show it off!
Highlights and Weird Searches are postponed this week!
But they'll be back next week with lots of fun stuff! My sis will be here for THREE weeks and we are going to be sewing ninjas.
(According to my 16 year old. So I'm thinking that's a good thing.)
Have a fabulous weekend!