Happy Friday!
I hope you're having a great week – and aren't too stressed out! :) I have some fabulous features to show off – we had some seriously amazing links this week!
I am all in love with this lamp that Jamie from The Creative Imperative linked up! She made the shade (LOVE) and used a dry-erase marker on the base!
Sooooooo fun!
Charlie from Attempting Aloha made this fabulous Glamorous Hobby Horse! Seriously? Pink boa? Beads? Stylish flower and eyelashes??
Cutest hobby horse ever.
How fun is this Snowman Shirt by Meg from Brassy Apple? The little face is super cute!
I need to make up a few of these Vintage Book Page Ornaments by Kitty at A Law Student's Journey! They are simple and sweet and gorgeous!!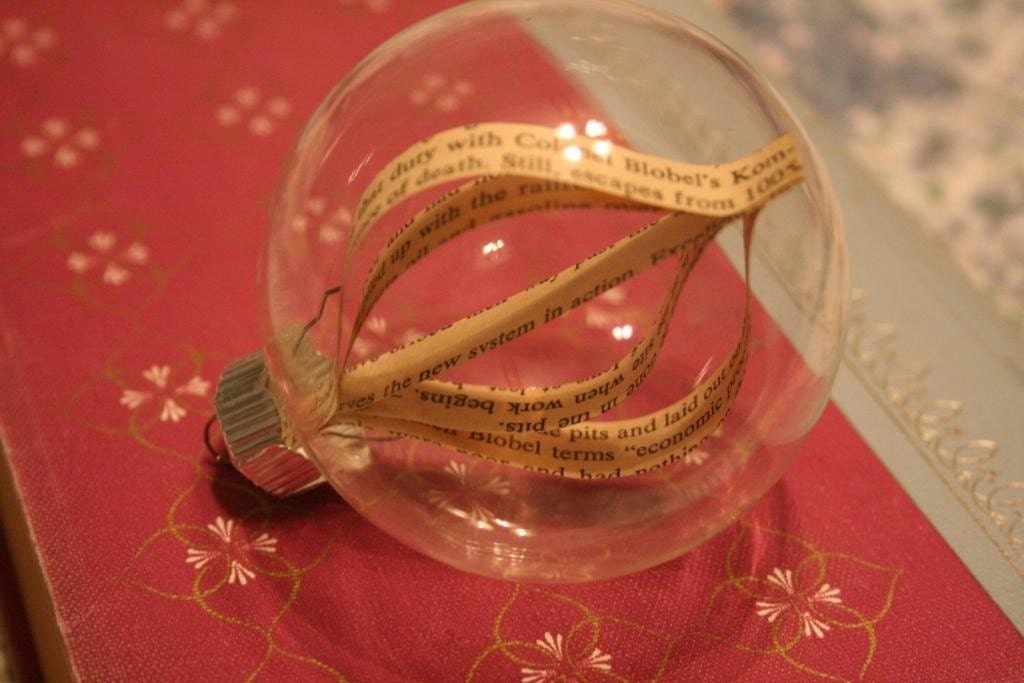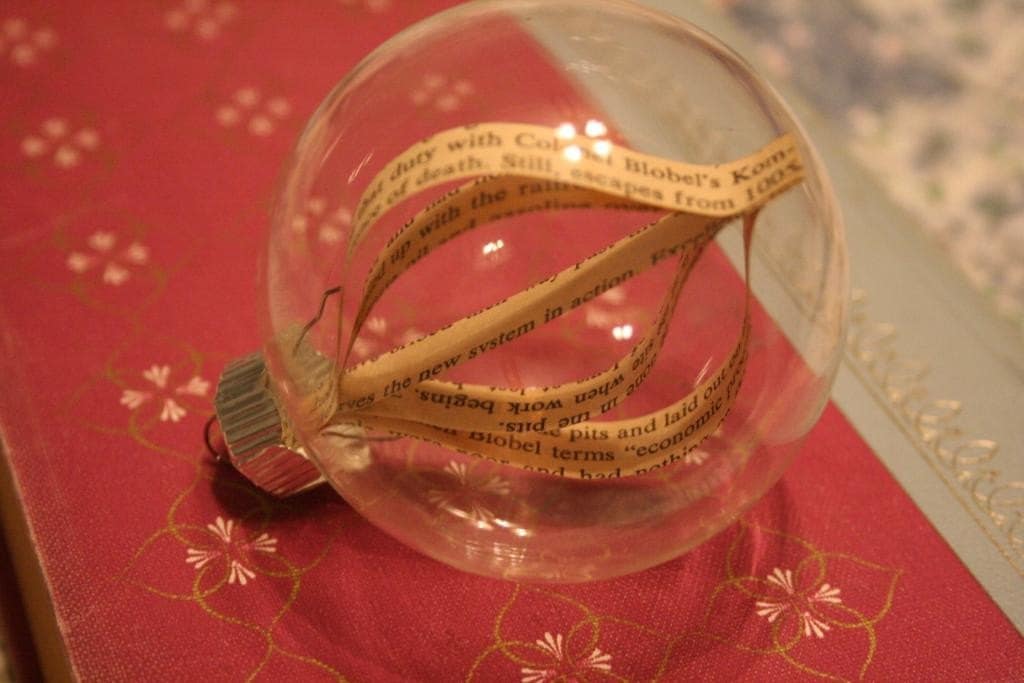 More fun ornaments for you – these Scrabble Ornaments from Kara at Mine for the Making are really cute! I think they'd make great gift toppers too!
Nay from Sweet Lemonade linked up this darling hand-sewn Lightbulb Notebook – it would be such a great gift!
These Chocolate Marshmallow Cookies from Trish at Mom on Time Out look super yummy!! They'd be perfect to add to your cookie trays this year!
It's not too late for an Advent Calendar! And this pretty Ladder version from Sara at Sweet Little Gals would be so fun to do! I love the turquoise and red together – and you could add notes or treats or activities to the buckets!
Woohooo! So much inspiration!
If you were featured and would like a button, they're here – grab one and show it off!
With the Christmas craziness I don't have much in the way of highlights of the week.
It's a flurry of gift making, decorating, shopping – oh . .  and grill fires – around here. Don't worry. Mr. F.T. still has most of the hair on his arms.
So I'll just leave you with some weird searches. :)
Weird Searches of the Week!
We had a search this week for "toe pattern pillow". Hmmm. That is probably a pretty tiny pillow. Especially if it's a pinky toe pillow.
We also had someone who searched for, "i have a necklace that looks like colored stones" that I think misunderstands the concept of the "search". It should actually be used to look for something you need to find. Not some thing you have. Just a tip.
Last up we had a search for "words that say candy canes". Well, taking a stab in the dark, I'm pretty sure those are "candy" and "canes". But that's maybe just me.
I can't wait to see what you made this week at Think Pink Sunday!!