Happy Friday!!
It's that fun day of the week where we check out the features from last week's Think Pink Sunday!
First up are these adorable Anthro Knockoff Rings by Emi at Small Good Things!!
She has a great tutorial and these look even cuter than the Anthro version!! I can see making up a whole batch in tons of colors.
Look at these sweet Woodsy Dressers by Meg at Never a Dull Day! Aren't the little owls and branches the sweetest?
She even used little branches as drawer pulls. Too cute.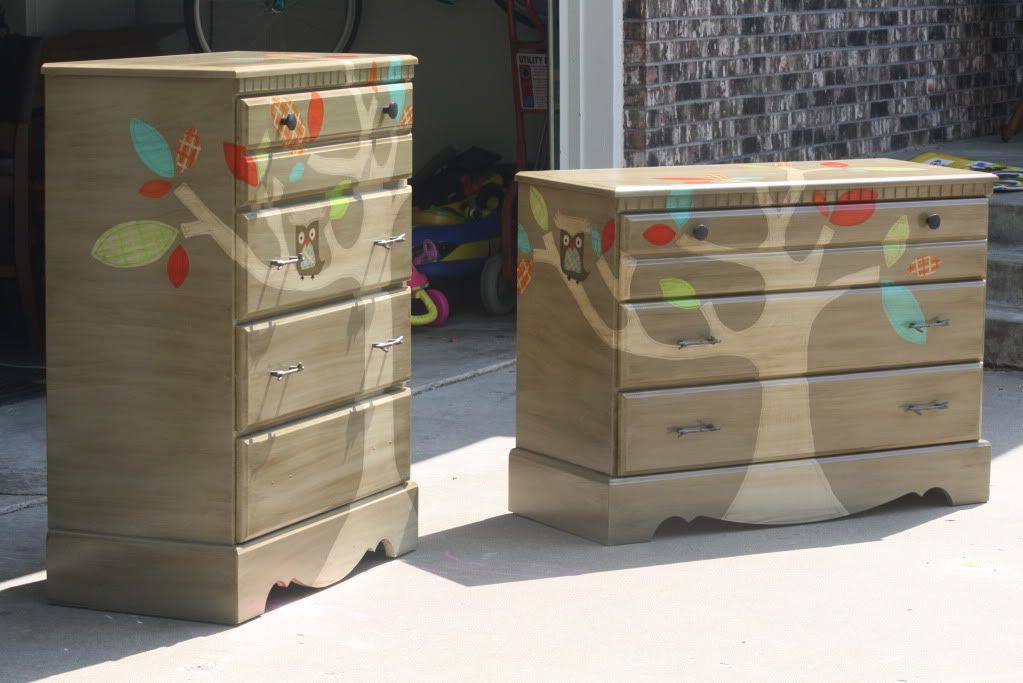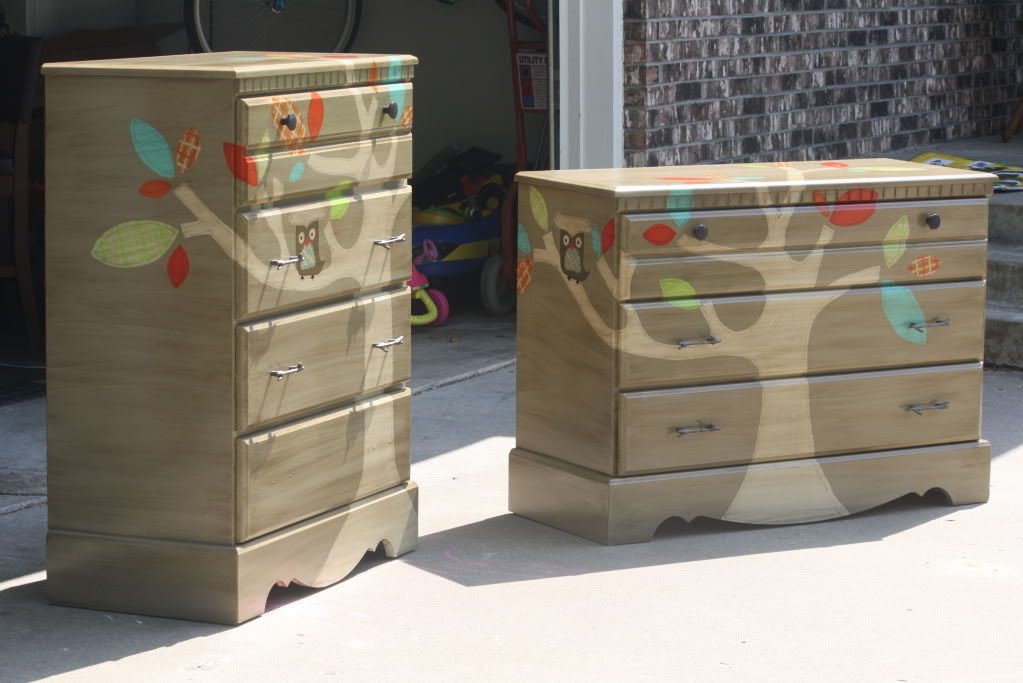 These are my new favorite bangles. I love the way the thread looks with the rhinestones!!
Allie from Miss Lovie made these Mixed Media Bracelets and she has a great tutorial!
(Make sure while you're there, you check out her other tutorial for the braided version. LOVE the way the look together!
Ready for some yumminess? Take a look at these Caramel Apple Cheesecake Bars from Megan at Polish the Stars!
Don't they look great? And her recipe is super easy too!
You've maybe seen this last one – cause it's crazy awesome – but check out the Spray. Painted. Sofa. by Natalie at Johnny in a Dress!
Seriously? I had no idea. I am now on the hunt for this spray paint and I must try it out.
Mr. F.T.  is concerned. ;)
You guys are Awesome. Every week!
Thanks so much for linking up – if you were featured and would like a button, they're on the sidebar!
Time for our other Friday feature – the Highlights of the Week!
In Blog Related News –
Tis the season for the Holiday Blog Series!! :) There are some fabulous ones going on out there – and I'm participating in a few! I've got the buttons posted on my sidebar so you can always pop over and check them out!
Also, I added a new page to the blog for my Etsy Shop. I've cleverly titled the page, "Shop" and it's up there in the menu. If you click on it you can see a few links to the most recently listed items in the shop! Easy shopping access is always good right?
Weird Searches of the Week –
Obviously I'm not the only one with headband-related-issues because we had a search this week for, "headbands leave dents ears". Some poor soul out there is looking for help for their dented ears. Never fear – non-pinchy headbands are here! (Though technically – if you're wearing your headbands OVER your ears – there are other issues. I think then they leave the "headband" realm and enter into the "earmuff" arena.)
We also had "starfish toes". I'm not sure if that's a medical condition or what – or why they ended up here – but I recommend a loofah and some lotion. And maybe some closed-toe shoes.
Song I Hope Never to Hear Again –
My son is 15. Which should be enough of an explanation into the weirdness of the following tune. Add in his quirky sense of humor – and there was no way that this was not going to get Played. To. Death. around here. Not only is it played on the computer – but he's downloaded it to his phone. It is now his alarm. That goes off at 6:20. We all wake up to this.
This is just the short version. I've spared you the 2 minute 42 second version. You're welcome.
Try getting that out of your head when it's the first thing you hear every morning. Trust me. It's not easy.
I'll finish up on that note, literally – and wish you all a Happy Labor Day Weekend!
Think Pink Sunday will be up as usual – I can't wait to see all your projects for the week!!