Happy Friday!!
I'm not sure where the week went – whew – it just flew by!! These 4 day weeks are crazy. ;)
Thanks so much for all your advice on my color issues – there were so many great ideas there and I'm excited to incorporate some of them into my big plans for the house!
If you haven't weighed in – I'd love your opinions too. The more the merrier.
But now – let's check out some features! It's time for the Crush of the Week!
Take a look at the awesomeness that Stacey from Embracing Change linked up!! She made a Fabulous Outdoor table out of an old door. I LOVE the turquoise she painted it and the red chairs she paired it with!
Such a fun color combo.
This darling Rustic Spoon Pendant that Dorian from Busily Spinning Momma made is soooo fun.
I am going to make this one – I even have the spoon. :) She has a great, clear tutorial too!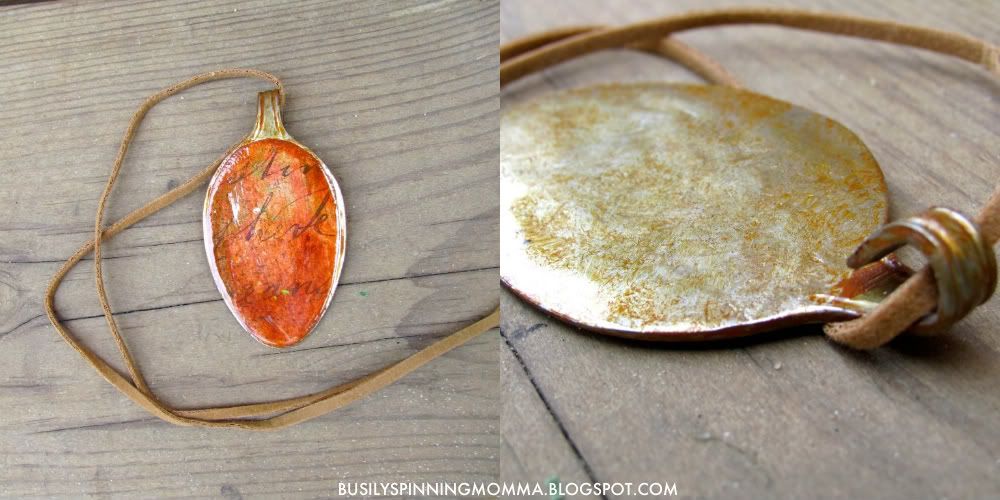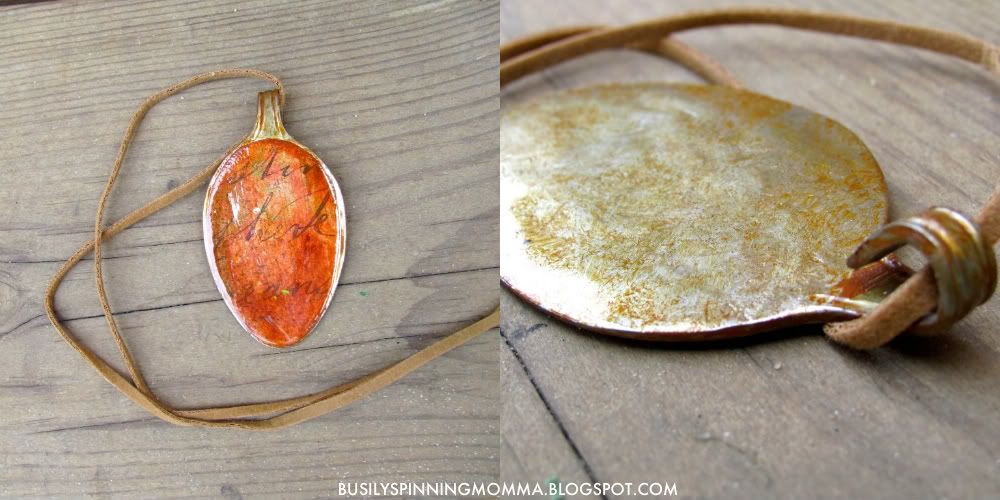 Kristina J linked up her version of the Anthropologie Bold Boutonniere dress and it's just gorgeous!!
Hers is even better than the original. And I love the detail she added to the hem. Too cute.
These Beach Towel Rompers from Cute as a Fox Creations are so perfect for summer!
I love the towels she chose – those big dots are so cute! Almost as cute as the kids in them. ;)
Check out this clever Napkin Holder from Holly at 504 Main!! She re-purposed a Bundt (always makes me think of My Big Fat Greek Wedding) Pan with chalkboard paint!
She's got it dressed up for the 4th – but you could easy switch out the fabric for each holiday!!
Jenn from Eat Cake for Dinner has done it again! This girl is a wizard in the kitchen.
Take a look at her Chocolate Cupcakes with Peanut Butter Mousse!
Good Heavens. It's a double decker.
So many amazing projects!! You are all so talented. Thanks for linking up to Think Pink Sundays!
If you were featured – either on the blog or FB & Twitter – there is a Featured Button on the sidebar. Grab one and show it off!
Are you ready for some Highlights of the Week?? Me too!! :)
Best Day of the Week – We had such a good time on the 4th. Other than the whole Jalapeno-in-the-Eye thing that I moaned about on FB. We barbecued hamburgers, I got trounced by the kids in Mario and Sonic Olympics (for some reason I don't have the skills to pole vault on the Wii. Go figure.) and ate peach cobbler while we watched fireworks from the back patio. Such a relaxing day.
Mini Announcement of the Week – I want to say thanks to those of you who take the time to comment. Thanks for letting me know that you like something. Even though I don't always have time to answer – those emails and comments mean the world to me.
Best Blog Search of the Week – "Tea for Toes". Now I'm trying to wrap my mind around that one. Why do your toes need tea? I had no idea the world of interesting searches I was opening myself up for by including the word "Toes" in my blog title. ;) We also had "taxidermy pink flamingo". Ewwwwww. And Ick.
News and Stuff – For those of you that keep up on stuff around here – it's the 8th – which means the Follower Giveaway! I'm going to put it up on Sunday night (the 10th) though this month because of the Crush of the Week and Think Pink Sunday. So look for it then! And think . . .  .jewelry. Are you shocked? :)
Can't wait to see the fabulous projects you made this week – make sure you come back for Think Pink Sundays!!
(Think Pink Sundays posts always go up at 6 pm PST on Saturday so those of you who are busy on Sunday can participate!!)
See you then!!