Happy Friday!!
Guess what??? We hit 220 links this week!!! Our first week over 200!
I was all excited about it. I did a pretty loud "Woohooo".
Which sadly didn't even phase the family. They're used to my craziness now and they don't even ask. ;)
Let me show off some of the awesomeness this week!
It's time for the Think Pink Sunday Features!
I am soooo in love with this Ottoman redo that Maggie from Midwestern Sewing Girl linked up!!
I think Maggie is pretty amazing. I wish we lived near each other and could craft together. I'm pretty sure we would have a blast.
Which sounds kind of stalkerish. But true. ;)
This Wire Letter from Jennifer at Life, Crafts and Whatever is sooo great! Very Anthropolgy-esque don't you think?
Her tutorial looks super easy too! I'm thinking this would be a great craft for teenagers too – or a party activity!
This Gallery wall that Kristi at Addicted 2 Decorating did is so beautiful!!! I love the simplicity of the framed shells against the upholstered panels on the wall.
Seriously gorgeous.
How sweet is this Necklace Organizer from Bec at Little Lucy Lu!! I love how rustic it looks paired with her pretty necklaces!
If you've been here for a while you might have noticed I have a weakness for Boston Cream – anything.
These Boston Cream Cupcakes from Lyuba at Will Cook for Smiles look soooo yummy!!
I need one pretty much right now.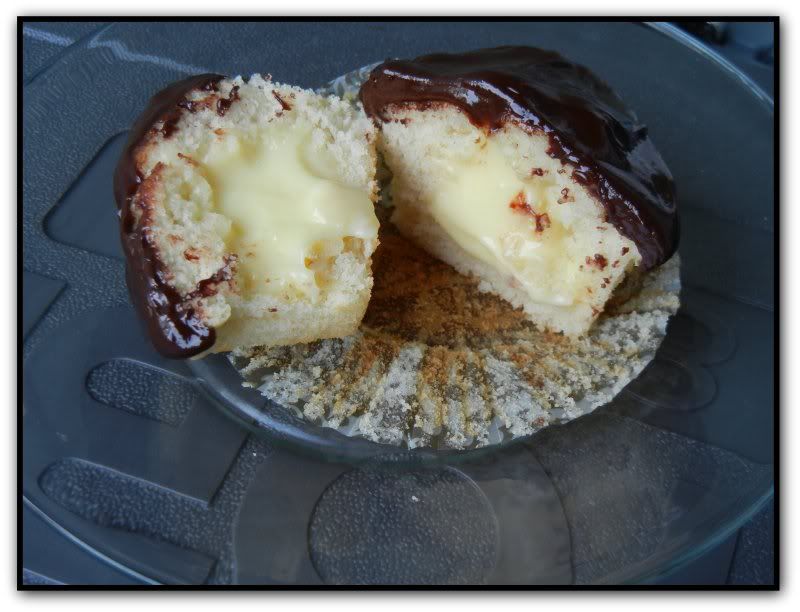 Aren't they amazing projects!! I love them.
If you were featured and would like a button – feel free to snag one from the sidebar!
Time for some Highlights of the Week!!
Weakest Moment of the Week:
I needed a little retail therapy yesterday. So I went over to the Forum and just maybe wandered into Anthro.
And I may or may not have tried on the cutest skirt ever in the world. It's also entirely possible that I made it all the way up to the register before I came to my senses.
Fear not good reader. I triumphed over temptation.
And yeah. I have cell phone pics and I WILL be knocking this one off. Because I must have it. Must.
Weird Blog Searches of the Week:
Are you all searching weird things on Google just so you can see them end up here every week? Because seriously. I'm getting suspicious. Who is looking for this stuff???
First up: "Why are so many toes out at night". I didn't realize toes were nocturnal, did you? Weird.
Also this week: "I need a cute flamingo song". Are there cute flamingo songs? Because maybe it could be my theme song. I've always wanted one.
Favorite Pin of the Week:
Unfortunately I need to make one of these. Actually I needed it last week. . . .  Twice.
Well now. There's a lovely image to leave you with!
I hope you will come back for Think Pink Sundays tomorrow night!!
I promise there will be no discussions of cat vomit. Pinky swear.