Happy Friday!
It's time for the fabulous features from last week's Think Pink Sunday!
I am so in love with these Rope Hurricane Vases from Crystal at A Pumpkin and a Princess! She did such a great job with this knockoff – I like it better than the original!
Eeek! These Galaxy Bracelets from Kelsy at Loose Ends are so cute! I would love to give these a try.
Crystal from Sew Creative shared these awesome DIY Tissue Paper flowers! Now we need a party! And cake.
Um – hi genius idea here! Check out these little Summer Travel Cups from Susan at Sugar Beans! What a great idea to keep kids busy on long trips!
How darling are these little Hot Air Balloons that Alexis from Persia Lou made? They make such a darling mobile – and they'd be super cute Ornaments too!
I'm loving this darling Tank Top tutorial from Jessica at Domestic Bliss Squared! It looks so simple to do and some comfortable to wear!
I know it's after the 4th but these darling American Flag Mason Jars from Rachel at Maison de Pax are so adorable for any time of year!
These Homemade Graham Crackers from Brittany at Bake A la mode sharing at 30 Handmade Days look so yummy! I love homemade graham crackers – I can't wait to try her recipe!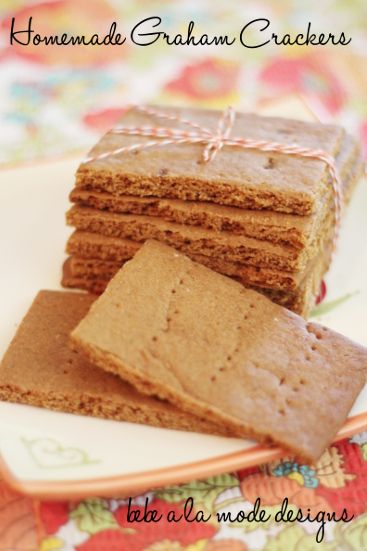 Thanks for linking up!! If you were featured and would like a button, here ya go!
Now – onto some Weird Searches!!
(These are searches that people typed into Google or whatever, and landed here. And we make fun of them. All in a friendly-like fashion.)
First up we had someone looking for "toes under the table". So my question is, are your feet under the table too? I hope so. Otherwise that is not a search I want to see the results of.
I am particularly tickled that someone landed here with the search "spell ruffley". I sincerely love being the spelling source for words like "ruffley". Also rustic-ness, globby and pom-pommy.
We also had someone searching for "hot flamingo crafts". Oh realllllly. What exactly would that entail? Little stitcheries of Arizona flamingos? Lawn flamingos in little Victoria's Secret outfits? There's a mental picture for you.