Happy Friday!!
Before we get to the Crush (Crushes?) of the Week let me say "Thanks" for your support of my Guilty Pleasures post.
You guys are the best and make me feel not so nervous about sharing my thoughts with you!
So let's see what awesomeness was out there this week!
It's time for the Crush of the Week!
I am so excited to show you this. If you follow along on Facebook you might have seen the link but you have to go check out this Night Owl Party from Snowy Bliss.
You have to!
Anj threw a Night Owl party for her little one – and it was amazing! She made the Cardboard pieces to look like a headboard and footboard, the owl art on the wall, the centerpiece for the chandelier, a beautiful owl cake and individual owls with adoption certificates for each little girl. Seriously. I need Anj to throw me a party. I'll come up with a reason.
Do you follow along with Sarah over at Welcome to the Good Life? You really need to.
I swear she is the QUEEN of clothing refashions. And they always turn out amazing. Check out this beautiful top and skirt set.
She bought this skirt in an XL, took it in (cause she's super tiny ;) and used the excess pleats to dress up a top to match. I am in awe.
Need a super easy Valentine's Treat for next week? Check out these Valentine S'more Bites from Crazy Domestic!
Chocolate, heart-shaped marshmallows and graham crackers? Yeah. I'm so there.
Erin from Crafts & Sutch made these sweet Love Song Love Letters:
She made printables (which you can download) with 4 love songs and covered the letters with them.
I love this because you could something with just one initial and leave it up year round! Wouldn't that be great with your last name initial and a pretty wedding photo? So cute!
Have you ever made a basket? I have always wanted to.
I thought it was hard – but Stephanie Lynn from Under the Table and Dreaming has a great tutorial for a Natural Sisal Rope Basket!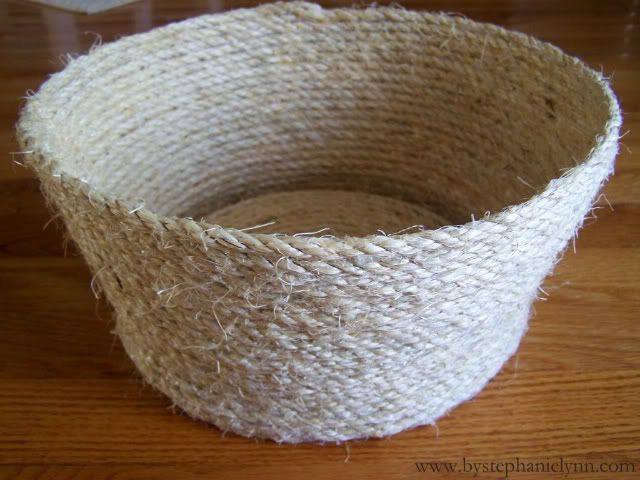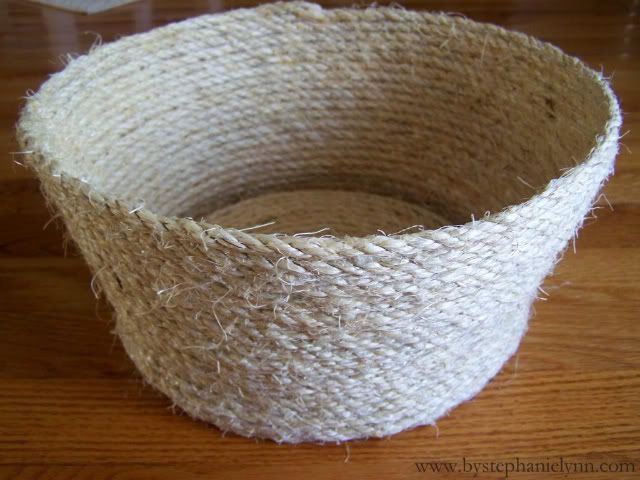 Doesn't the natural rope look great? I can think of so many uses for this.
Are you inspired?? I am!
If you were featured feel free to grab a button from the sidebar. ;)
Have a FABULOUS weekend!