We've been having so much fun sewing up the blocks for the Country Daisies quilt, and today we are doing the Country Daisies Sew Along Center Assembly!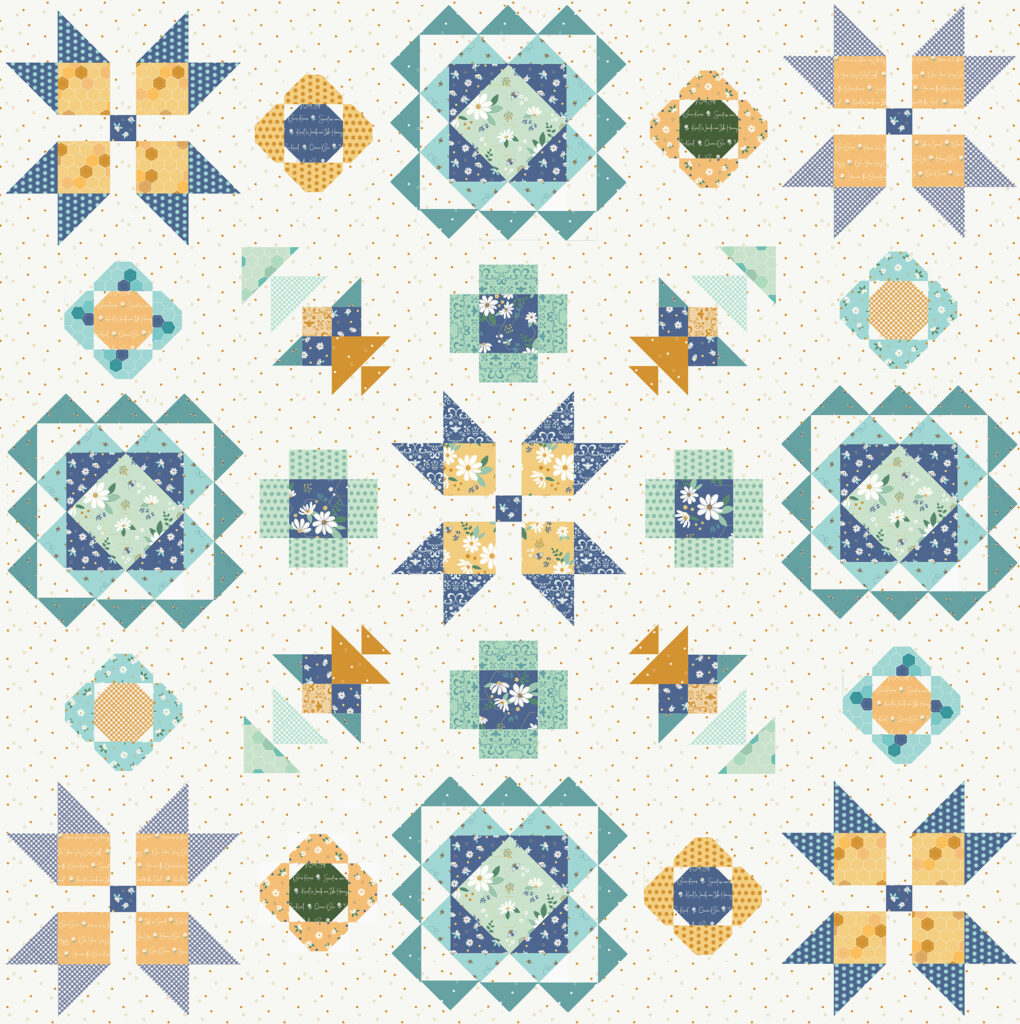 In our Country Daisies Sew Along over the last few weeks, we have been making up a block style each week and today we are putting them all together for our quilt top center.
You can find the previous blocks here:
This quilt goes together really easily because all the sashing is built into the blocks. You just piece together the blocks and you have your super cute quilt top!
Country Daisies Sew Along Center Assembly
In this week's video I'll have our weekly giveaway and tips for sewing the top together. I'll be live this week (Monday, March 19) at 2 pm CT on YouTube and in my FB Group! 
Join us next week as we add the borders to the quilt!