The big game is around the corner, so it's time for a new version of our favorite game! I've updated my popular printable and it's time for the 2023 Big Game Commercial Bingo!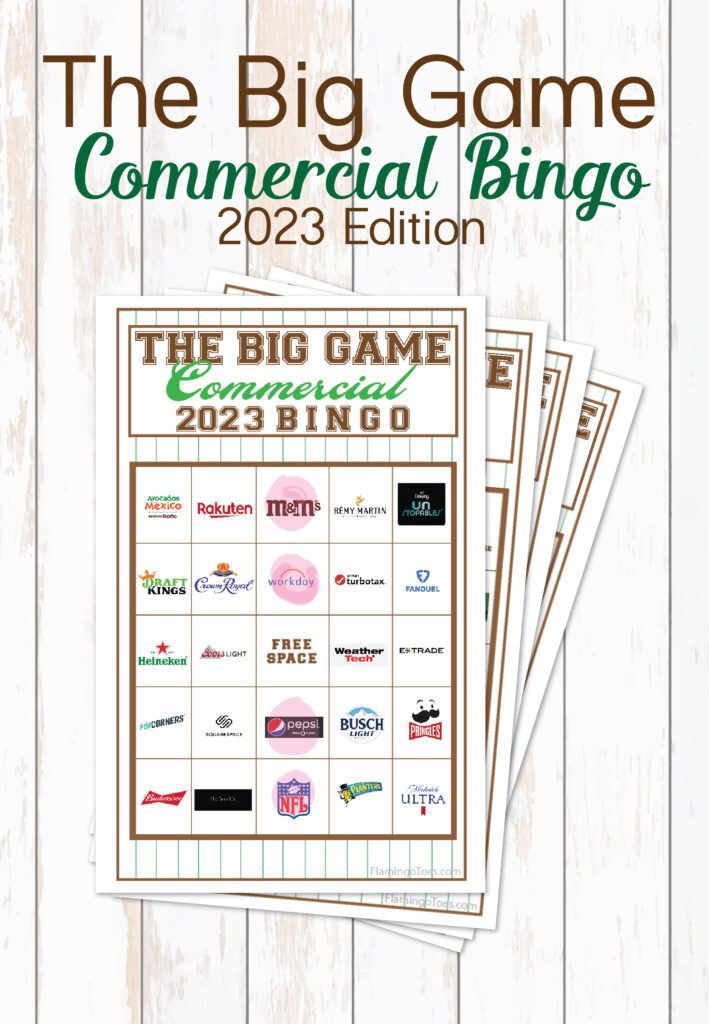 Every year I put together a fun bingo set to play during the big game! Because let's be honest – I'm just there for the food and commercials! :) This bingo set is so fun and easy to play – just mark the commercial when you see it and the first one to Bingo wins!
There are 8 cards in the set so you can play with a group, or you can form teams and give each team a card! This is a great way to entertain the kids during the game.
I have had such a blast hearing stories of people playing Bingo every year and the different ways you play! Some play different varieties of Bingo like Postage Stamp or Blackout; some do big prizes and more! You can search for bingo games for different ways to play!
2023 Big Game Commercial Bingo
If you want to add a few decorations to your party, you can check out my ideas for these cute mason jar football glasses and food signs!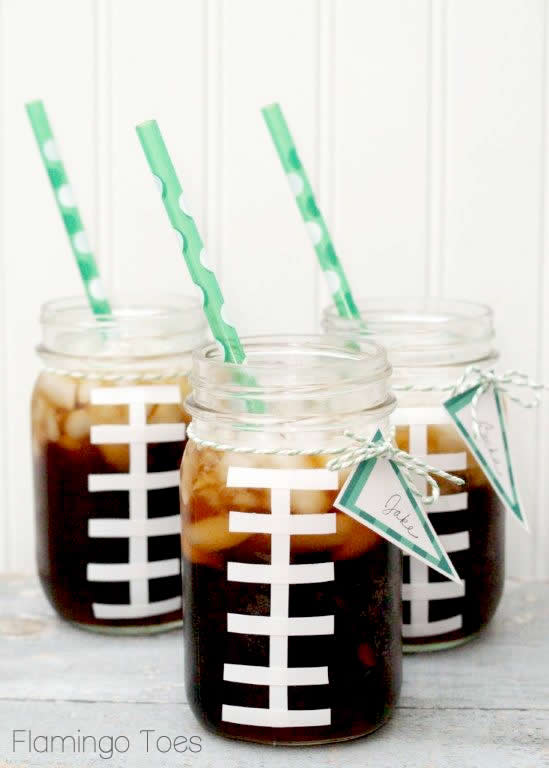 Have a blast with this year's 2023 Big Game Commercial Bingo!