The Big Game is just a week away and that means it's time for the 2021 Big Game Commercial Bingo!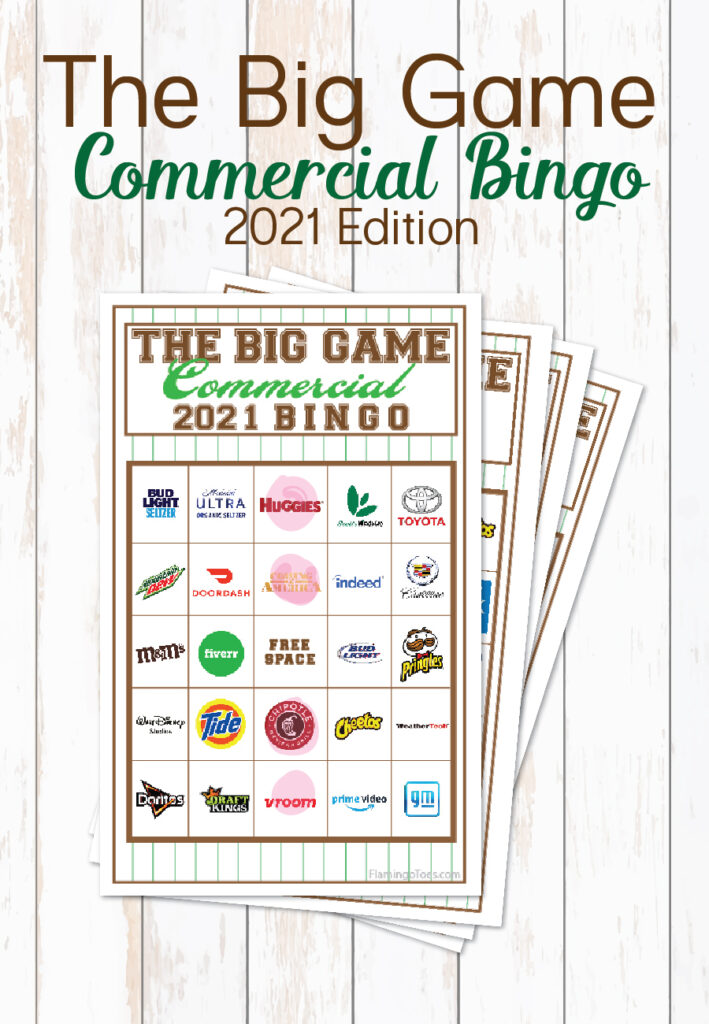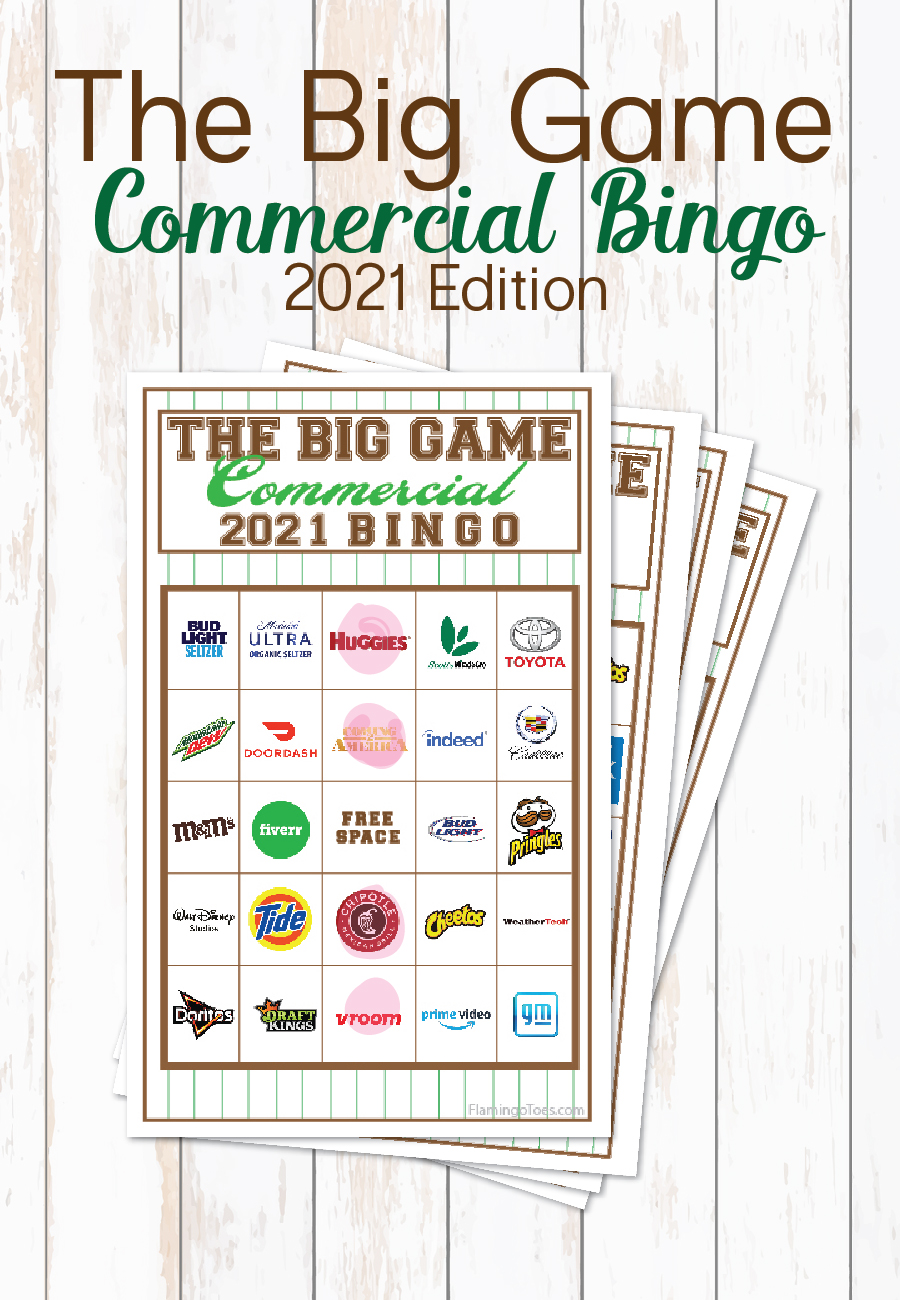 Every Year I put together a fun Bingo Game to play during the game – because let's be honest. I'm watching for the commercials and the snacks! This year we have some new companies to watch – it will be fun to see some fresh, new commercials!
There are eight bingo cards in the set. All you need to do is print them out and cut them in half! If you have more people playing than you have cards, you can group people in teams! This helps a lot, you don't have to worry about missing a commercial!
You can also play this a variety of ways. I've heard lots of great feedback from people who play traditional bingo , shapes like kite or postage stamp, and even a grand prize for blackout bingo. You can search bingo game varieties for different options!
These would also work for zoom parties too! If you're watching with friends online, everyone can have their own cards. It'll work out great!
I also have some cute ideas for decorations. These Mason Jar Football glasses are super quick to make and so cute!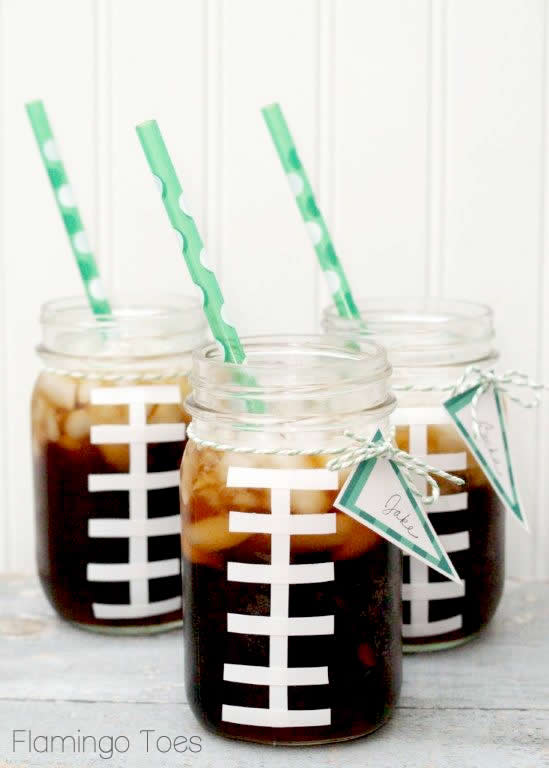 I hope you have a blast playing Bingo again this year!