I kind of have a thing for retro cameras – especially those colorful ones in all sorts of sherbert colors? They are so fun! I'm on the hunt for a minty green or a little turquoise one, but until I find one, I'm going to have to show off my love for them with my new embroidery pattern!
This Say Cheese – Retro Floral Camera Embroidery Pattern is perfect for beginners or advanced stitchers – it uses fun basic stitches and lots of lazy daisies of course!
It would be perfect for a gallery wall, or as a gift for a photographer friend! I made mine a minty green and used pink and coral as my flowers, but you could go wild and use any color combo! It would be so fun in a navy and yellow, or you could do a rainbow look with the flowers.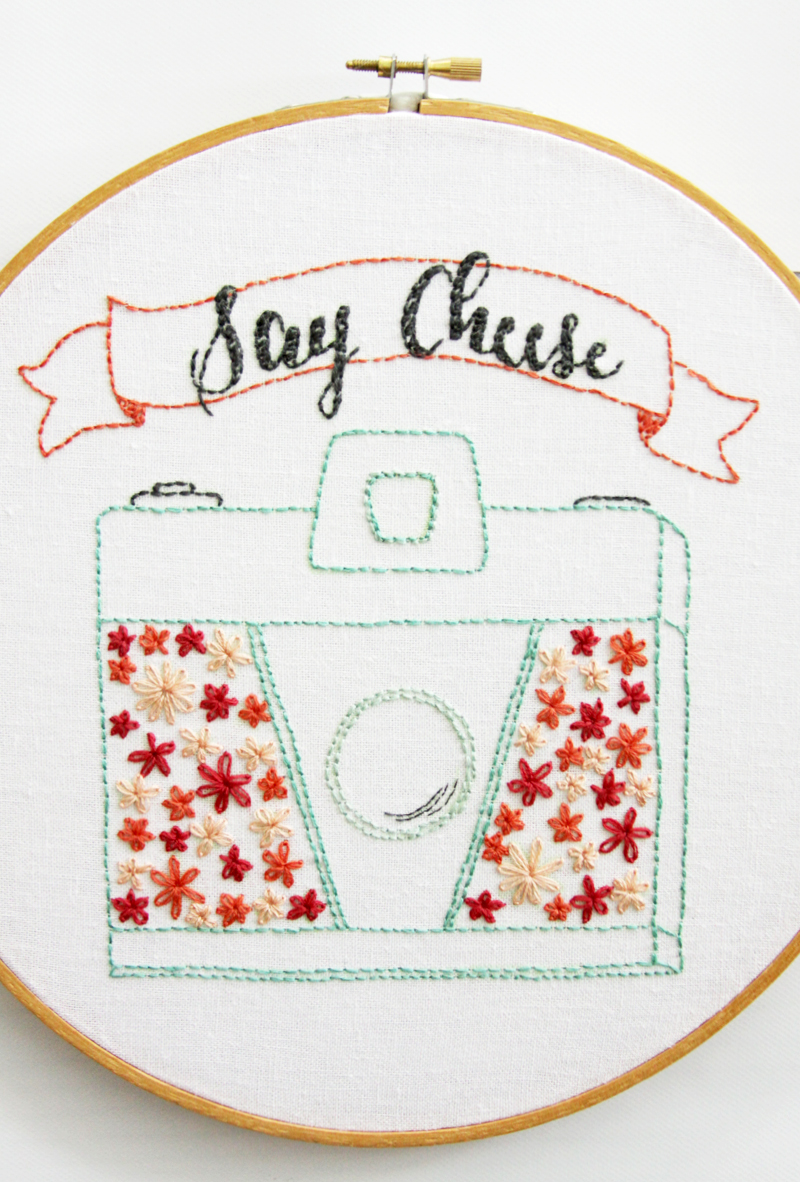 The pattern is in my Etsy shop for only $5! 
You can click over to buy it there and check out my other patterns too – there's a retro typewriter, and sweet  woodland animals too – all with a floral theme!
Or you can buy it straight from here – super easy!
We can't have a pattern release without a giveaway! Leave a comment here and I'll pick a winner in a week!
Thanks so much for your support of my shop – I appreciate it so much!!
You might also like
Hello Summer Retro Style Hoop Art
So Sweet Retro Cherry Embroidery Hoop Art